At the opening of any new building the overwhelming smell is usually one of fresh paint. It fades in time, but at Inverness Creative Academy I expect the smell of new paint will linger, for decades perhaps. Just four years after the social enterprise Wasps (it stands for Workshop and Artists Studio Provision Scotland) acquired the Midmills Building of Inverness College, it is now home to over two dozen professional artists, with additional workshop and exhibition spaces. Work on phase two of the building – it will be a similar hub for digital creative businesses – will hopefully start this summer.
The transformation of the art and science departments of the Victorian building, built in 1913 as Inverness Royal Academy, is phenomenal. Studios are light and airy, and beautifully fit for purpose. The restored gym hall is gorgeous – that ceiling! And with occupancy at the time of opening already at 85%, anyone who questioned the need for creative workshop space in the Highland capital has been quickly silenced.
By the time of last week's official opening the studios had already been occupied for four months, such is the way of these things. And already the resident artists are raving about it. I spoke to Fiona Matheson, a landscape artist who shares a studio with fellow artist Clare Blois. Formerly a knitwear designer and art teacher, Fiona started painting full time 14 years ago, and has a purpose-built studio at home on the outskirts of the city.
So, did Fiona really need to rent a Wasps studio, if she already had a dedicated space at home?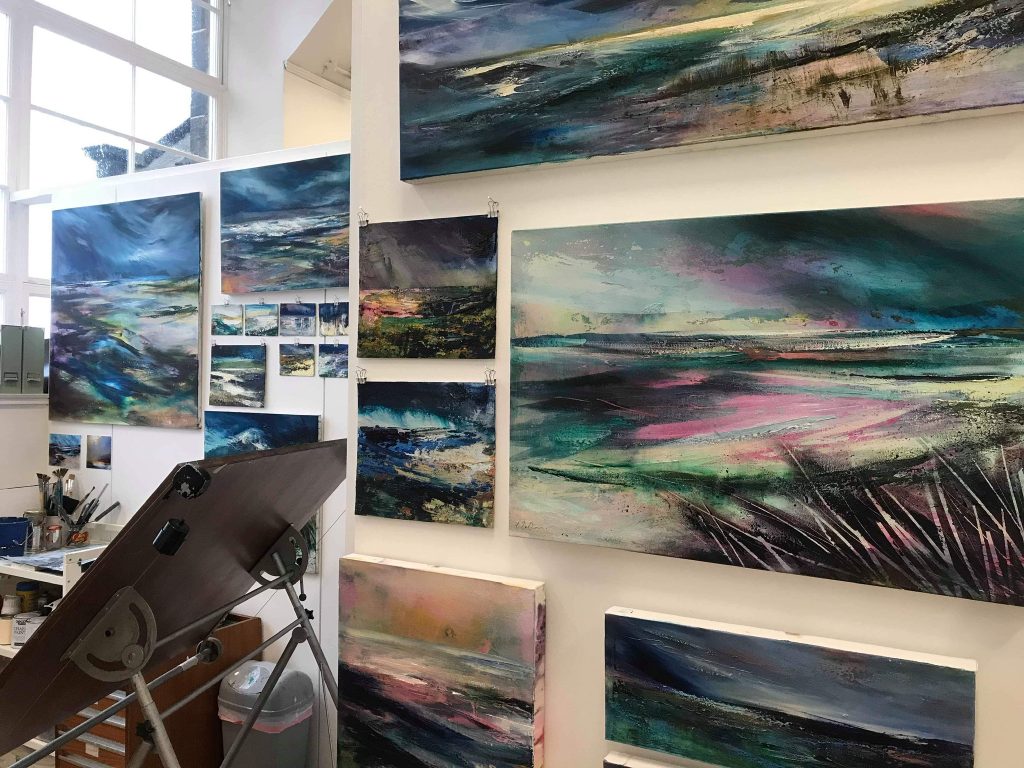 "I didn't need to come here", she explained, "but I wanted to. And it has already proved to be worth the investment. I have been so much more productive since I moved into the studios here. I come in most days and sometimes at weekends or in the evenings too – there is 24/7 access – and I love the camaraderie. We all work off each other's creativity. One of the other artists frames his own paintings, so I have asked him to frame some of mine. Being in here creates a different atmosphere to working at home alone.
"But more than that," Fiona continues, as a member of Inverness Wasps I get access to the whole network of artists in other studios – that's more places to exhibit my work and 900 artists nationwide to learn from and collaborate with."
And she doesn't need to say any more, the smile splitting Fiona's face as she talks is testament enough to how valuable she finds it – and that's just a few months in.
The aim is that the studios will become part of the Inverness community as they have elsewhere; there are 19 Wasps set-ups in Scotland. Inverness makes five in the Highlands and Islands, others are on Orkney, Shetland and Skye, and in Nairn. Inverness Creative Academy also has workshops and exhibition spaces which can be rented by the day or half day; textile artist Sharon Scobbie will be running a needle felting workshop next month, and there are plans for regular classes from other artists too.
Arguments over 'My Ness' show how subjective art is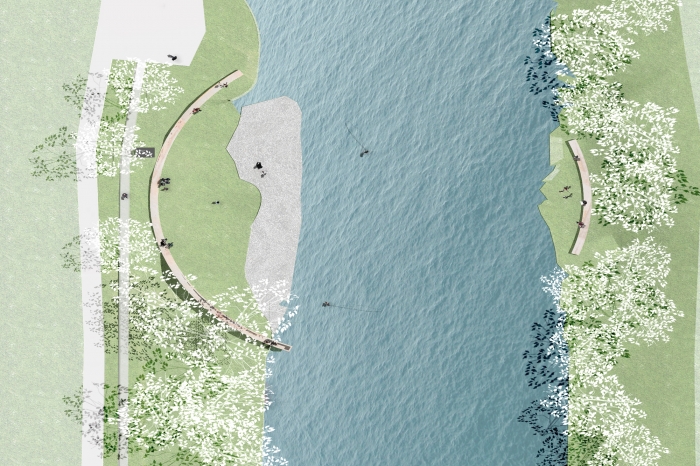 Art is subjective; the ongoing heated debates about the merits of proposed public artwork on the banks of the Ness are testament to that, but good design and beautiful aesthetics can make all of our lives a little better. Even if you don't feel you'll be directly impacted by the new studios, any project that creates jobs (Wasps estimate 109 in Inverness once both phases are open) and restores, reimagines and breathes new life into crumbling Victorian buildings, can only be a good thing. It also gives talented artists a reason to stay in the Highlands or to come here in the first place; glass artist Catherine Carr moved here from Cumbria purely because of Inverness Creative Academy.
I can't wait for phase two to open. Less about paint on canvas, it will be more digitally focussed, and there will be a public café too. Do you think there might be space in a corner somewhere for a writer and editor? I don't take up much room, and the creative buzz and productive atmosphere might be just what I need.
Like this? For more, subscribe here. No cost, no spam, no hassle.
Did you love it? Then maybe we can work together. Contact me here.
No cost, no spam, no hassle!