For those of us who pine for the warmth of summer, the fact that the shortest day of the year is still three weeks away can be difficult to accept. The winter is going to get colder and our days even shorter. It will be months before it is safe to leave the house without a cosy vest. Of course winter days here in the north of Scotland can (if we are lucky) be fabulous. There is nothing better than a blue-sky walk in the woods crunching on newly fallen snow. Tuck the legs of your sunglasses snugly under your bobble hat and you'll feel wonderfully alive.
And it gets better. Coming back into the warmth after that walk, peeling off the outer layers and snuggling by the fire with hot chocolate and cake is what winters are for. But for every one of those crisp, cold days it seems there are another two where the weather is foul and it's tempting just to hibernate. Or emigrate. Or move my desk a little closer to the radiator.
There's no escaping it – I feel the cold. In fact I'm quite pathetic. As soon as the clocks change I'm back in love with my electric blanket. Working from home, you'll usually find me hunched over my laptop with a hot water bottle up my jumper.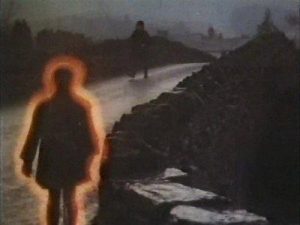 Winter food has to be hot food. It's out with the cereals and salads, and in with stuff that in the style of a 1970s TV ad would give me a 'Ready Brek Glow' – porridge for breakfast, soup for lunch and rib-sticking beef casseroles with baked potatoes for tea. Top winter priorities include keeping the log shed well-stocked and making sure the battery packs for my heated cycle gloves are fully charged.
But the long dark winter nights are what stargazers and fans of the aurora borealis have been waiting for, and after dipping a well wrapped-up toe into their world I am beginning to understand why. Instead of cosying up in front of a box set step outside to watch a real drama, as the planets and stars unfold across the night sky. I'm not alone. The number of people who taking up astronomy is growing, as are the numbers of tourists travelling here to take in dazzling light shows on clear sky nights.
The reason is the easy access to dark skies, areas where there is little pollution from street lamps or dense housing. Dark skies allow the beauty of what is going on in the heavens to be seen in all it's mind-expanding glory.
Dark Sky Discovery is a good place for beginners to start. It's a network of astronomy and open space organisations that aims to encourage more of us to get out and stargaze, and it has an out-of-this-world website. As well as being full of useful hints and tips for star-struck novices like myself (allowing your eyes about 20 minutes to acclimatise to the dark, and wrapping up and navigating round the sky by finding Polaris first) it also lists the best places from which to view the sky. And new on its list this week is Abriachan Forest Trust, high above Loch Ness.
Abriachan joins Castlehill Heritage Centre near Thurso and Blairfindy near Glenlivet as a 'Milky Way class' site, meaning it's a great place from which to view the Milky Way with the naked eye. And if you don't know where to start, help is at hand from local rangers, astronomy clubs and from the technology in your pocket.
There are location-sensitive apps which will tell you on a daily basis what the stargazing conditions are likely to be like – much depends on cloud cover, of course. There are other apps which will let you know when the International Space Station is likely to be passing overhead, and more which give an alert if the Northern Lights are likely to be active. There are free apps which, if you point your phone skywards at night, will name the stars, planets and satellites in view. Once you start to look at the names it's clear where JK Rowling got the inspiration for character names; Bellatrix is up there as part of Orion, and Draco is the head of a serpent…very fitting, if you know your Harry Potter.
There is a down-side to this new hobby of mine – the cold. The best stargazing nights are ones with no cloud cover, so temperatures are much colder. But help is at hand. I already have the heated gloves…Santa has been given his shopping list, and heated socks, a heated jacket and a thermal hat are on my list. What was I saying about a 'Ready Brek Glow'?
Star-struck? I doubt it…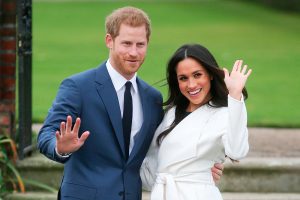 You must have been on another planet this week not to have heard that the fifth in line to the throne is to marry an American actress. Harry, talking in the couple's first interview after the announcement, said they fell in love "so incredibly quickly" that "the stars were aligned".
Even with my new-found interest in all things astronomical I can't quite believe that the stars had anything to do with it. Their union is probably more to do with good old fashioned lust, and having mutual friends and common interests.
Which I think is rather wonderful. History tells us that for centuries the power in Europe was stitched up by a handful of royal families inter-marrying regardless of love. Megan and Harry's story suggests that finally, things have changed. I wish them well.
SUBSCRIBE to receive a weekly email with a link to my most recent column – just enter your email address in the wee widget on the left hand side of my home page.
This column first appeared in six SPP Group newspapers week ended 1st December 2017.