I woke up this morning with numbness in my left hand. So of course I turned to Google, and what I read there alarmed me.  Numbness of the fingers is associated with long standing uncontrolled diabetes, nerve damage in the neck and alcohol abuse. Last time I checked I was alright for most of those, but a little unease was beginning to set in. I reached for my glasses (that time in my life has arrived) and looked more closely. On the fingers that were most badly affected, I could detect slight indentations on the tips. The sort of indentations made by the strings of a musical instrument.  And then I remembered – last night was ukulele night.
My previous forays into the world of musicianship have been limited to singing in school musical productions, falling out with my mum as she tried to teach me to play the piano, and tooting away on my recorder. But last night was my third outing with my new blue ukulele and I am feeling the effects this morning.

And the effects are two-fold; yes, there is the numbness in my fingertips, but there's also a lightness in my brain. Playing the ukulele – certainly at my beginner level of conscious total incompetence – requires so much concentration that there is no way I can think of work at the same time. So I switch off – and it's bliss.
This ukulele malarkey is all the fault of our friend Amanda, who started playing about a year ago, and was part of a group who put on a tiny concert in Velocity Café in Inverness just before Christmas. Work commitments meant I couldn't make it along to the concert, but it was such a success that those of our friends who did go immediately bought ukuleles and started to learn. By default I was added to the WhatsApp group chat, and desperate not to be left out I bought one too.
With the aid of some brilliant beginners' videos on YouTube, a 'Teach Yourself' book for children and a tuner (vital!) I could soon belt out an almost recognisable version of Waltzing Matilda. Three months later, with the expert tutelage of Amanda and those same beginners' tools, I can still belt out an almost recognisable version of Waltzing Matilda. It would be fair to say that my progress is slow.
But getting to performance level – or even reaching the dizzy heights of belting out Waltzing Matilda without making a mistake, is not the point. The point is that these ukulele nights are tremendously good fun. It's not so much about playing, it's about laughing. It's about being with friends, and it's about switching off from work.
Last night I almost didn't go to ukulele practice – I was tired and stressed after a long day with a new client, and my laptop was calling – I really needed to spend an hour at my desk catching up on emails before bed.  But I'm not one for backing out of commitments, so I dusted down my neglected instrument, crawled about on the floor to find my misplaced tuner, and ventured out. And it was the best thing I could have done. When you're trying to remember which chord G7 is, and how to get from that into Dm, and at the same time you're supposed to be strumming and singing and keeping time with the rest of the group, some of whom had even had the tenacity to practice, it's impossible to think about work.
Can old dogs teach themselves new tricks? The jury is out as far as musicianship and this old dog go. But regardless of the eventual outcome, the £40 I spend on my beginners' kit was money well spent, and the ukulele numbness in my fingers is a welcome reminder of a night of singing and nonsense. My next goal is the Skye Boat Song.
Cooking local – Kiwi/Cairngorm style
I have long been a fan of Mary Berry. My well-thumbed and sugar-stained copy of her 'Ultimate Cake Book' has kept my family, friends and neighbours in sweet-treats since 1994, and I know her scone recipe off by heart. So it was with a feeling of unease and disloyalty that I deviated from her banana bread recipe…and I am afraid the great Ms Berry has met her match.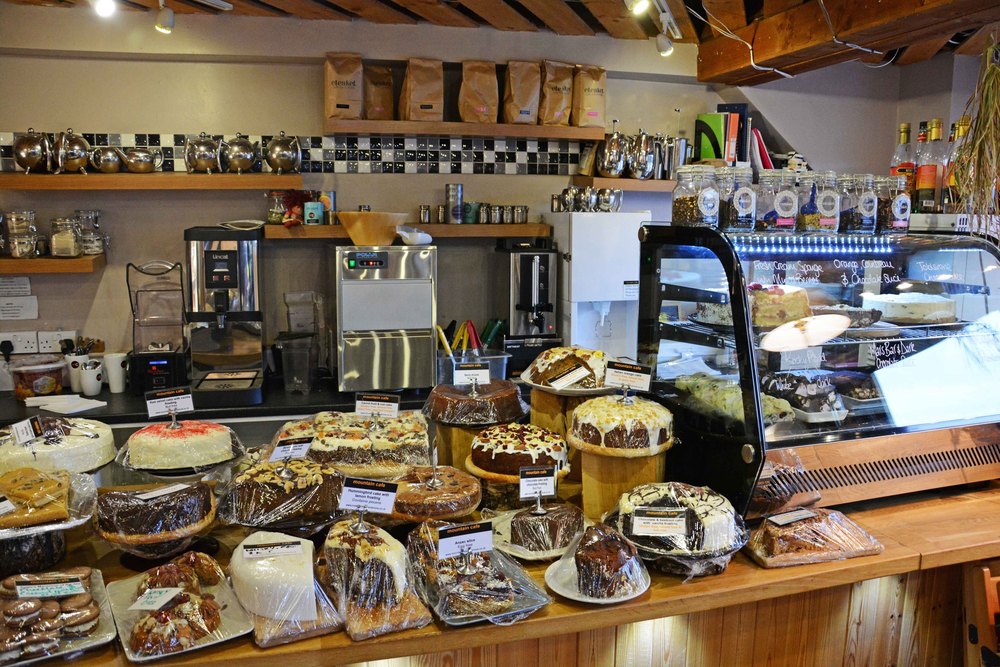 The Mountain Café is one of the best reasons to go to – and to linger longer in – Aviemore. The fresh soups and salads and excellent cakes are deliciously brilliant, and they must serve the best coffee in the Cairngorms. The queue for a table is always worth the wait. So of course I was going to buy one of owner Kirsten Gilmour's signed copies of 'The Mountain Café Cookbook' when I was last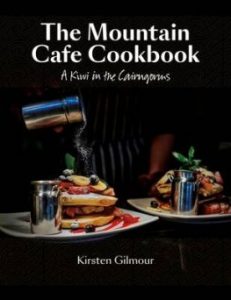 there – and the first recipe I tried was banana bread.
I felt obliged to tweet an apology to Queen Mary of Cakes before digging in, and I'm afraid I'll not be returning to Her Majesty's recipe – Kirsten's won the taste test by a culinary mile. And the best thing about it? The feeling that I'm 'cooking local'. For a Kiwi chef in the Cairngorms, the Mountain Café and its recipes hit all the high notes.
SUBSCRIBE to receive a weekly email with a link to my most recent column – just enter your email address in the wee widget onthe left hand side of my home page.
This column first appeared in six SPP Group newspapers week ended 31st March 2017.