The impact of 'Lost at Sea'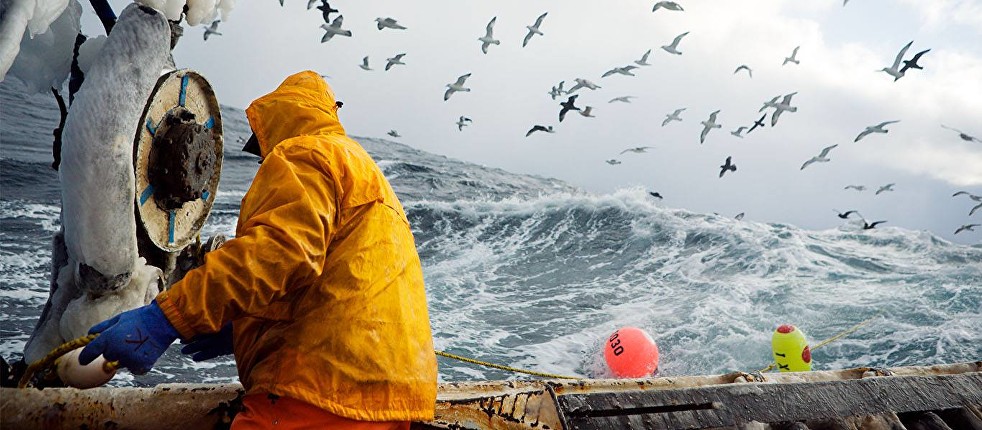 Inspired by last Thursday night's performance of 'Lost at Sea' at Eden Court, Mr Marr and I revved up our motorhome and headed along the Moray Coast for the weekend. The play, written by Burghead playwright Morna Young, had been about eight years in the making. Judging by the reception from a variously hushed, moved and rapturous audience, it was well worth Morna's tenacity in getting it off the page and onto the stage.
'Lost at Sea' tells one of Scotland's classic stories; that of our love-hate relationship with – and our dependence upon – the sea. As the title would suggest, and as the play skilfully depicted, life aboard the fishing boats and trawlers off Scotland's coasts is not always plain sailing.
Politics are never far from the surface
In an echo of Morna's own life story a young woman returns to the community where she grew up to learn what happened when her father was lost at sea when she was a wee girl. In trying to unpick the circumstances of his death she uncovers the story of so many fishing families; of big dreams, in-fighting, riches, heartache, worry and – in the north-east of the 70s and 80s – the strong lure of the booming oil industry.  Politics are never far from the surface of this story, with talk of quotas and those quotas being traded and sold. But it is the human cost of the price of the fish on our plates that hits home most strongly.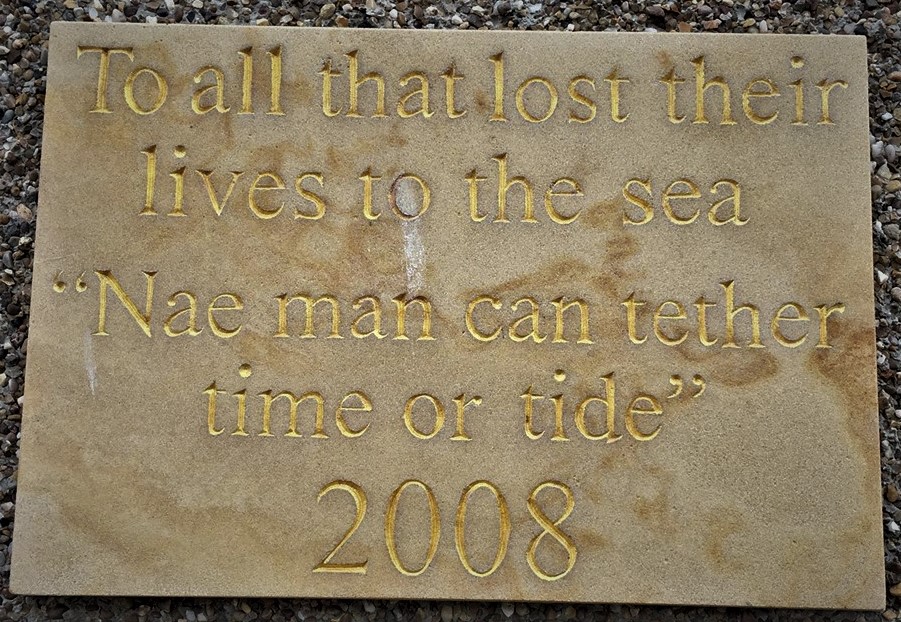 Our weekend jaunt along the coast took us as far east as Portsoy. With twin harbours, one dating from the 17th century, that town has long relied upon the sea, both as a giver of the herring that sustained its mighty fishing fleet and for transporting the local marble jewellery to all points across the globe.
From there we mooched back west, via Sandend, Cullen, Lossiemouth and Hopeman, before our final stop, Morna's hometown of Burghead. And at each port, looking out to sea from the harbours, or standing on cliff paths and beaches watching trawlers come and go, it was hard not to revisit the closing words of the play; the names, boats and dates of the men from those communities who were lost at sea, Morna's Dad amongst them, and to think about the role the fishing industry plays in all of our lives.
Childhood memories, stirred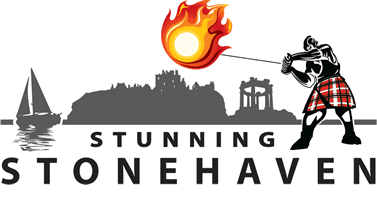 I grew up in Stonehaven on the east Aberdeenshire coast, still home to one or two boats in those days. There were boys at school who were excused swimming lessons because they were going to follow their fathers into the fishing. It was thought then (is it still the case now, I wonder?) that death was the inevitable consequence of falling overboard; to be able to swim would only prolong the agony. I had forgotten this completely until the memories flooded back to me during Morna's play. I also remember their families as having the flashiest cars in the street; their uncle had the first hot tub in town.
Commercial fishing is one of the most dangerous jobs in the world, but it is integral to the way of life of our coastal communities. It's also a huge contributor to the Scottish economy, and a significant component of the Brexit arguments. I have followed documentaries about fishing – 'Trawlermen' from a few years ago and the more recent 'Fish Town' too. But nothing brought home the raw tragedy of lives lost at sea better than Morna's play. 'Lost at Sea' will doubtless tour again – miss it at your peril.
Veggies for Marr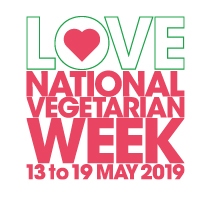 Spurred on by worries about climate change I decided to dip a tentative toe into plant-based living by taking part in National Vegetarian Week last week.
I didn't buy vegetarian wine or avoid the parmesan that was already in my fridge, but nor did I allow fish, chicken or red meat to pass my lips. Mr Marr was more than a little peeved, but here is what I learned.
I didn't miss meat at all, although with the focus of the weekend being a trawl along the Moray Coast's fishing ports, some fresh fish, prawns or scallops would have slipped down a treat.
I adore veggie curries and could have eaten curry for every second meal. In fact, I may have done just that.
Vegan might be a step too far – every meal that didn't involve curry included either eggs or cheese, or both.
The verdict? I have a freezer full of wild venison and batch-cooked chicken curries and casseroles. After that? Watch this space*. I could be joining the lentil brigade quite soon.
*Update – I was doing so well… until I forgot, and ordered a fish supper yesterday. Bl**dy delicious it was too!
But I'm back on the wagon again… for now!
Like this? For more, just once a week, subscribe here. No cost, no spam, no ads, no hassle.
Did you love it? Then share it – maybe others will love it too…
Want to explore whether we might work together? For that or anything else, contact me here.