All change at MFR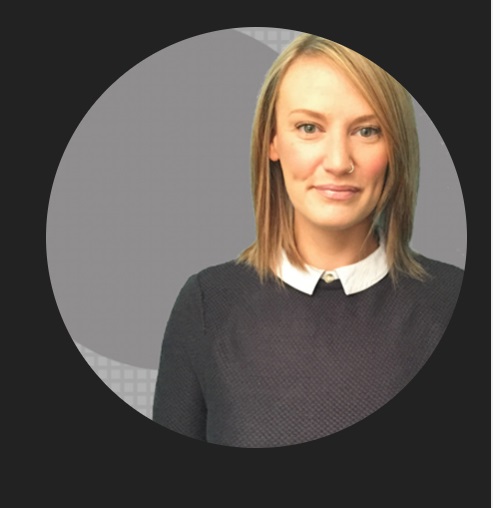 Have you heard the news from MFR? From next month it will be all-change for the 'North's Number One' as Breakfast's Dan and Grace bow out to make way for Jodie McCluskie. I am thrilled for Jodie – she's a wonderful woman, a passionate and dedicated broadcaster, and has an ease and warmth that listeners already love. I wish her every success in her new slot and look forward to her company over breakfast.
When Jodie started at the station as a trainee, I was on Breakfast with the inimitable Tich McCooey. Tich did all the hard work; pressing the buttons, choosing the music, working out the timings, and setting up the jokes to generously feed me all the best lines. Jodie had a passion for the news, and pursued that path, including a stint at Channel 4, till her true calling, and her true connection with listeners, was realised.
Flying solo on Breakfast from 16th May, Jodie will bring a freshness to MFR Breakfast. I share her excitement for her new role.
But it's a sad day for the North of Scotland
But my overwhelming emotion when I heard of MFR's changes, was one of sadness. Because Jodie's promotion is part of a move that will see the remainder of the day's programming coming, not from that white bungalow on the hill in Scorguie, as it has done for 40 years, but from radio stations across the rest of the country. Apart from news, everything will be networked.
I get it. Times are different, and I'm an 'old-school' MFR presenter. I co-hosted Breakfast between 2001 and 2013. Back then, we were officially the UK's most listened to show, by percentage of available listeners. Back then, the station consistently won national awards. We were rooted in our community – we knew our listeners, and they knew us.
Those were the days before digital
But the commercial reality of commercial radio was different then.
Those were the days before digital radio, before Spotify, and before smart speakers. We now have the world's radio available to us – just ask Siri. We have access to every song ever recorded, and to more podcasts than we could listen to in a lifetime.
Official figures show that fewer people now listen to local radio, meaning less advertising revenue, so savings have to be made. Networked shows, each with greater investment in presenters and production teams, attract more listeners, and cost less than individual radio stations creating their own. Networking has been on the rise for years. MFR was lucky to hang on to this much local programming for so long.
End of an era for MFR
Dan will be moving on, Martin too. Grace, thankfully, keeps her weekend slot. And although it might not feel like it now, there is life after local radio for former presenters. All of us who have left over the years are proof of that. But it is the end of an era for MFR.
Local media connects us with our communities and with each other. It's how we find out what's going on, and it's how our local leaders are kept accountable. I left MFR when I felt we were being pulled from our community towards the central belt. This is another such pull. So sad.
Rage against the bikes (again)
Over 6000 cyclists completed the Loch Ness Etape on Sunday on closed roads. I wished Saturday had been closed roads too.
Cycling back to Inverness on Dores Road there's a stretch with no cycle path. A car came up behind, and unable to immediately pass, started hooting.
I had just been overtaken by five other cyclists, and was happily riding in their slipstream, making us a group of six, two abreast, travelling at over 20mph.
This driver wasn't happy. For five intimidating minutes they sat on my rear wheel. I couldn't pull in as there was nowhere to safely stop. I didn't dare slow down – they were already on my rear light. So, I pedalled like fury. Eventually they overtook. Their hand must have ached from sitting on the horn.
The driver is local; the personalised registration was a giveaway. I didn't report intimidating and dangerous driving, but I will next time.
Bloodshed at the ballet
I was at Eden Court last Thursday for Scottish Ballet's astonishing performance of The Scandal at Mayerling. Dark, intense, passionate, and ultimately tragic, it's based on the true story of Crown Prince Rudolph's untimely demise after being driven mad with sexual desire and syphilis. These two may or may not have been connected.
Not one for the kids then, this is no Nutcracker. Not laugh-a-minute, either.
But there is always learning from a night in the theatre. We condensed two dramatic hours into two rules:
Don't take drugs
Don't keep guns in the bedroom.
This column is published by Highland News and Media in six of their newspapers across the north of Scotland. If you can, please support print media and the future of independent  journalism by buying a paper, or subscribing online. 
If you'd like to receive it by email every week, sign up free. Just pop your email address into the widget on my home page here. And feel free to share.