It is very rare that I am stuck for words, but on stage in Eden Court last Sunday evening, interviewing a film-maker about his experience of living with Type 1 diabetes, I was left at a loss. We were discussing the fact that we all take risks with our health – there can't be many of us who don't occasionally smoke, drink alcohol, eat unhealthily or have a period without exercise – sometimes we might do all of the above. I mentioned as much to Tom Craig, the writer of the short film 'Sugar Drop', which we had just shown to the audience.
"Yes", said Tom, "you are absolutely right. We all do occasionally play Russian Roulette with our health. But when someone with Type 1 Diabetes does any of those things, it's like playing Russian Roulette with an extra two bullets in the chamber."
I have been thinking about Tom's words ever since.
I was hosting an event organised by Diabetes Scotland as part of the Scottish Mental Health Arts Festival which is running throughout May. The aim of the evening was to explore the impact that diabetes has on a person's mental health. It's something I had never thought of before – diabetes putting a huge strain on a person's emotional wellbeing. Isn't it just a case of testing your blood and taking the right amount of insulin to keep your blood glucose levels within safe limits? As I found out, no, there's no 'just' about it.
The impact of diabetes on mental health is misunderstood
Thanks to Sunday evening, I am now better informed. The consensus both on stage and from the audience, backed up by detailed research from Diabetes UK, is that the impact on mental health of having diabetes is woefully misunderstood, both by the general public and – because of a lack of training – by some healthcare professionals too.
There is widespread ignorance about diabetes – about the differences between type 1 and type 2, and a general feeling that if someone has diabetes, they only have themselves to blame. While that might be the case for some people with Type 2, Type 1 is an autoimmune disease; the body simply can't produce enough insulin to balance glucose levels in the blood. If glucose levels rise or fall too far out with safe levels, the consequences can be desperate. They can reach 'desperate' alarmingly quickly.
This continuous monitoring of glucose levels, which rise or fall depending on what has been eaten or drunk, how much activity has been undertaken and how much stress a person is under, means people with the condition never get a break. It is relentless. There are no days off. There is no respite care. Unsurprisingly, the sense of responsibility can feel overwhelming. There was talk of guilt. And shame. And resentment. Anger, too.
Diabulimia. I had no idea it even existed.
'Sugar Drop' graphically portrays the fear, panic, and lack of control that some people with diabetes face. It was well received by the audience; as were the documentary and stories from young women Lynsey Choules who is now visually impaired because she ignored her diabetes during her student years. Her weight loss, caused by denying herself insulin, became addictive – a condition known as diabulimia. She's now back on track but her long term health has suffered.
Conversations are starting to take place – Sunday was one such example. Lynsey is now a member of Diabetes UK's Type 1 Young Person's panel, and actively campaigns for the one thing that helped her to get well – peer support. Tom is another staunch advocate for peer groups; he is open about his own condition-related anxiety and depression. Diabetes UK is about to launch a new campaign calling for better and consistent emotional and psychological support from the NHS. Even a person being asked 'how are you coping' during check-ups would be helpful. Counselling, therapy or mindfulness classes would be better.
Many people will – and obviously do – take their diabetes in their stride; they refuse to let it hold them back. And that's admirable. But not everyone finds it so easy. I'm still thinking about Tom's extra two bullets in his chamber, but I can move on. He thinks about them every time he tests his blood.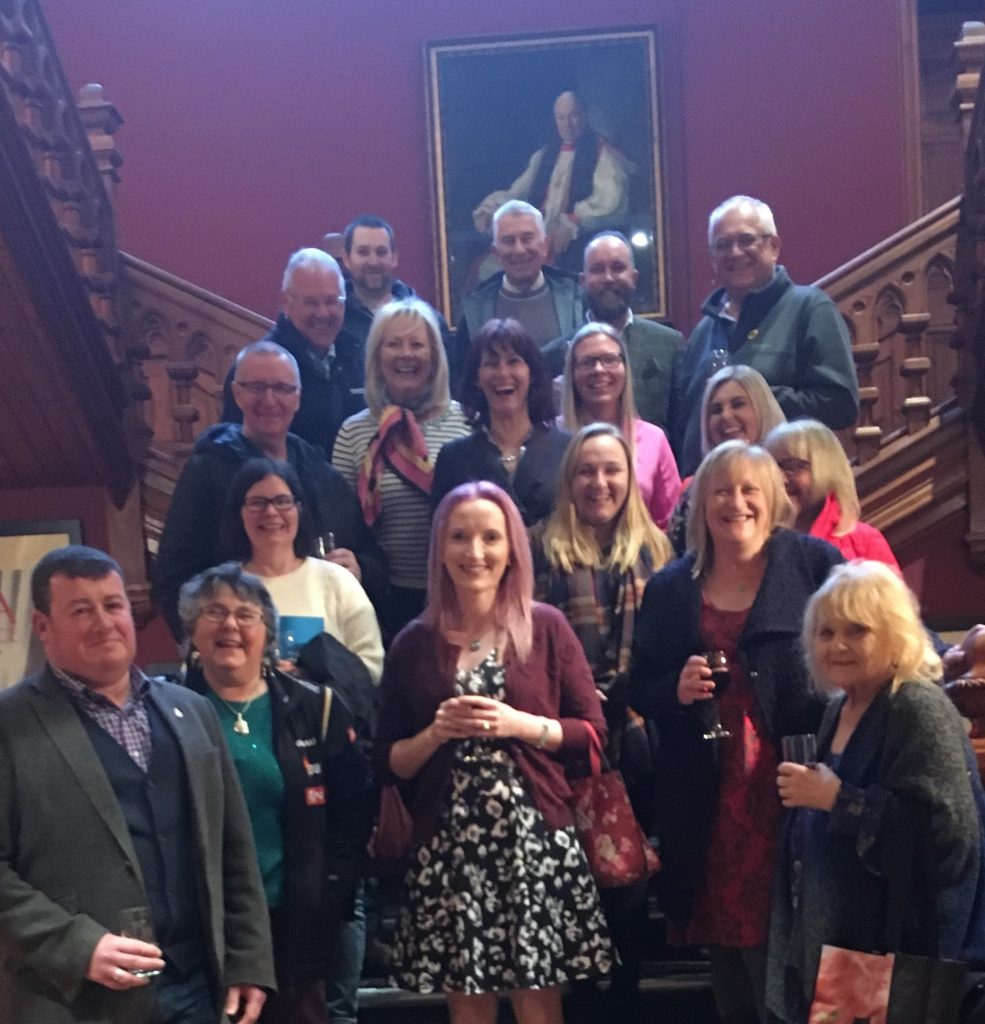 Like this? For more, just once a week, subscribe here. No cost, no spam, no ads, no hassle.
Did you love it? Then maybe we can work together. Contact me here.