I'm writing this in our motorhome on the shores of a wee Highland loch. Mr Marr and I stayed here last night – blissfully we had the place to ourselves. It was a low-key evening, just as we liked it. Arriving late yesterday afternoon, we lit a fire in a well-used ring of stones by the shore and watched the sun go down. When we the lost the light, we retreated inside and ate curry for tea, playing cards and chatting while it cooked. We were asleep by 9.30.
We woke early to birdsong and the promise of a sunny day. The loch was ours – we swam before breakfast. Our towels and swim things are drying in the breeze as I type this, and Mr Marr is outside reading a book. Chances are we'll be back in Inverness by noon.
We will leave no trace. We have a toilet inside our van, which we will empty at home, and as well as taking our own rubbish we'll gather up any litter that folk before us left behind. As motorhome owners the weight of responsibility lies heavy. Reading about the mess and devastation left by a selfish minority of others sometimes makes me embarrassed to be part of this club.
Time in our van is time spent being, rather than doing.
Our current trip (apart from the outlay to buy the van, of course) has cost us nothing but the price of a litre or two of fuel. We usually stop at sites, but nights like last night are really what we bought this van for – isolation and freedom, plus quality time together without the nagging pressure of domestic chores. Time in our van is time spent being, rather than doing.
But while Mr Marr and I find ourselves, right here and now, in splendid isolation (we can't see a single other soul, house or vehicle), the north of Scotland's roads are getting busier every year, and huge motorhomes like ours are clogging up single track roads, causing mayhem at popular beauty spots and putting untold pressure on fragile infrastructures and public services. MP Jamie Stone hit the nail on the head last week when he said that the flow of traffic on the North Coast 500 route is 'severely impeded' by the large number of campervans using it. Roads and laybys are literally crumbing under the pressure, and waste disposal is a (disgusting) problem. Should there be a levy imposed for using part or all of the route?
My Saturday morning entertainment was posting a link to Stone's views on a Motorhome users' Facebook page, and sitting back to watch the fireworks. Predictably, many of the comments were of outrage and abuse. Those comments were depressing and revealing, with many group members outing themselves as being entitled and self-important… not the sort of person I'd care to share a campsite with, but the sort of person we've cleaned up after. Others acknowledged that there's a problem but can't see that they are part of it. A minority were much more considered and recognised the issue, and while a levy was thought by a few as a good idea, how would it be enforced?
Investment is sorely needed, and quickly
NC500 has been wonderfully successful. The increase in tourism has been incredible, but the sheer weight of traffic now driving the route means that investment is sorely needed, and quickly.
High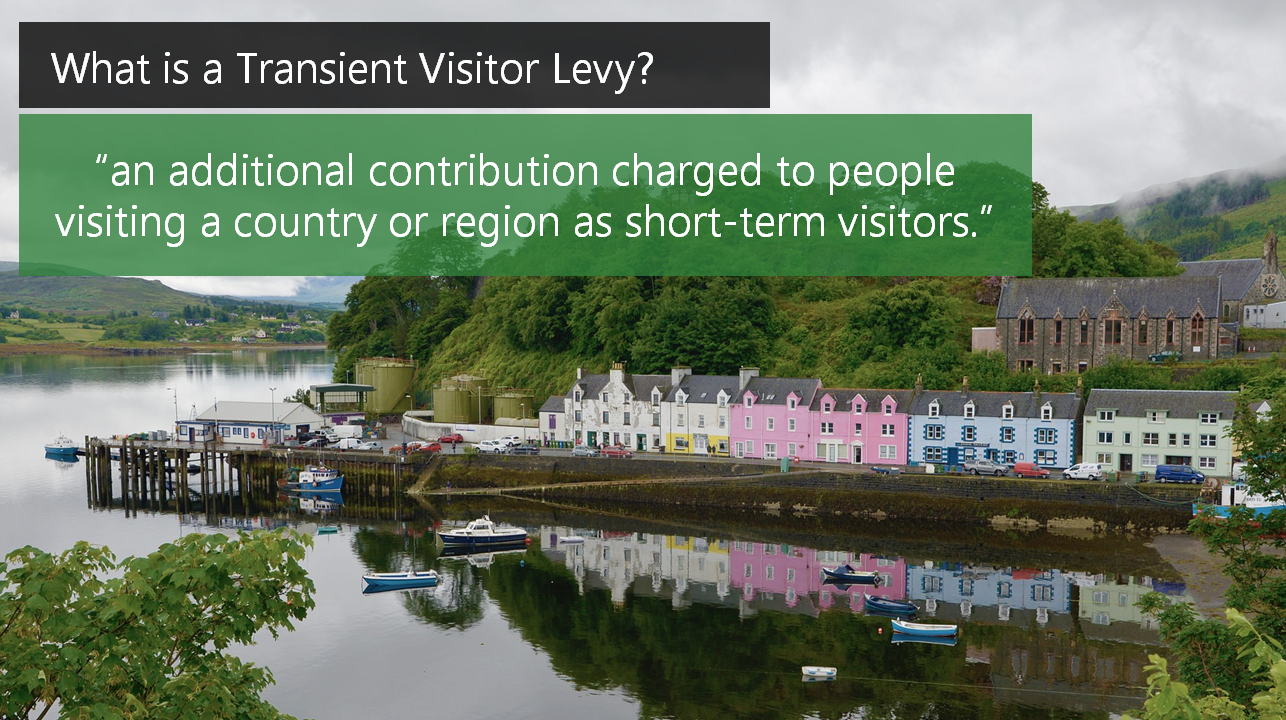 land Council has launched an online questionnaire as part of its public consultation on whether to implement a Transient Visitor Levy – also known as a Tourist Tax. The explanatory short video describes that over six million visitors come to the Highlands each year – that's 25 times the resident population. A daily levy of just £1-£2 each per night could raise up to £10million annually, which could be ringfenced to improve our roads and laybys, create motorhome service points and parking areas, improve rubbish disposal and collection and – crucially – reopen public toilets. It could be levied not just on paid overnight accommodation, but also on motorhome users and cruise-ship day-trippers. All put strain on our roads and public services.
I can't see a downside to this as long as the money is ring-fenced. Highland Council is cash-strapped (aren't they all?) and simply can't afford to maintain the services our residents, and the growing number of tourists, need. We have already paid a similar tax this year in both Greece and France. Opponents say it will discourage tourists, but I'd be more discouraged by crumbling roads, lack of public toilets and frustrated locals, than by having to pay an extra couple of quid for the privilege of enjoying some of the most stunning scenery the world has to offer.
Highland Council's public consultation survey is online till 20th October – a report will be out in December. Please watch the video and complete the survey to have your say. And please also don't assume all motorhome owners are self-entitled and destructive. Some of us just love the peace and beauty of the Highlands, where that still exists.
Like this? To receive my posts by email each week, enter your details here. No cost, no spam, no ads, no hassle… I promise. Feel free to share – maybe others will like it too…
Got any feedback for me? For that or anything else, contact me here.