Bickering about best jobs when we're all winners.
It's rare that I start a broadcast with an argument, but that's exactly what happened in Speyside last Thursday evening. Picture the scene; me in one chair, two gentlemen to my right. In front of us, a table with six glasses, three containing whiskies. Behind us, a wondrous 'sweetie shop' display of bottles of Tamdhu, each expression carefully, patiently, matured in Oloroso Sherry Casks.
Facing us, a small but perfectly formed film crew, with cameras, microphones, and an eye on the clock. We were about to go live to the world on YouTube and Facebook to launch a very fine, rare, 18-year-old Tamdhu, the first to come from the distillery in its 125-year history. And we were bickering. To my shame, I had started it.
Who has the best job?
"I think I've got the best job in the world," I muttered, as I stuck my nose into the (still-to-be-tasted) glass of Tamdhu Dalbeallie, Batch 4, to be precise. There I was, in beautiful surroundings, about to taste and talk whisky for an hour with a couple of gents who live and breathe the stuff. Someone else was driving me home. Living the dream.
But Sandy McIntyre, Distillery Manager at Tamdhu for the past decade, wasn't having any of it.
"No, I've got the best job. I make this stuff, I look after this stuff, I get to live here in the distillery, take care of the casks, and taste from them every day. My job is better than yours."
Bicker, bicker, bicker…
Maybe he had a point. It could be said that 'Sandy's share' of the casks might rival that of the Angels, in fact, that I said. But then our third contender for the title chipped in; "Sorry, you're both wrong," he said, "That title is mine."
As International Brand Manager for Ian Macleod Distillers, the company who own Tamdhu Distillery, Gordon Dundas travels the world, spreading whisky love and good cheer to eager audiences from Alaska to New Zealand. After 20 years, there can be few drams he hasn't tried.
As the hour-long broadcast unfolded, the passion this double-act has for one of Scotland's biggest and best exports just oozed. I make no secret of my own love of a dram (the icon for a glass of whisky might be one of the most used on my phone) but it's not just the nectar in the glass that matters, but the stories behind the dram, and the memories a dram can evoke.
Whisky is a dram to share with the best of friends
Whisky isn't a dram you drink to get drunk, it's a treat to share with the best of people, late in the evening, while you swap stories and set the world to rights. It's a drink to savour, to relish, to relax with.
Later this month, The Spirit of Speyside Whisky Festival returns after a Covid-induced 'holiday', and visitors and locals will come together to create new whisky-fuelled memories.
Nothing sells our wonderful corner of the world better than the amber nectar we produce and export. Good luck to the festival, and all who indulge. Slainte!
*Note: If you missed the broadcast – watch it on the Distillery's YouTube channel, here. Warning, it might give you a thirst…
Finally – no-fault divorce UK-wide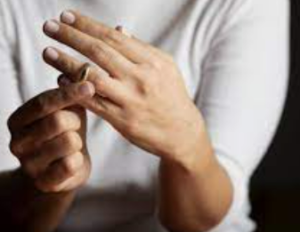 The news that England and Wales have finally followed in Scotland's footsteps to introduce no-fault divorce, must be a huge relief for separating families south of the border.
It's a couple of decades since I was a solicitor, but family law was my field. And I can remember seeing the relief on the faces of clients when they realised that they didn't have to rake over details of hurt, adultery, or betrayal, to unpick their marriage. Instead, we encouraged clients to focus on the future, working out how to best live apart, and create positive co-parenting solutions.
No-one wants marriages to fail, but divorce is a fact of life. I was proud then to be part of a Scottish legal system that recognised the damaging impact on families of pitting spouses against each other when their marriage had clearly broken down. Seeing that adopted elsewhere is good news.
The north-south divide strikes again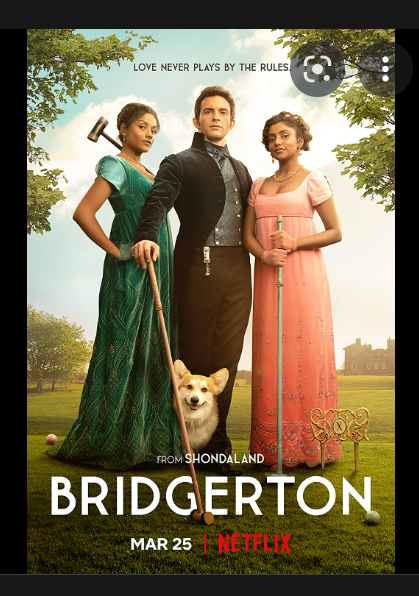 There is nothing like a popular TV series to influence shopping habits, and while many are struggling to choose between heating and eating, the upper crust of society, have, it seems, been influenced by the return to Netflix of a second series of Bridgerton.
The regency drama has reportedly caused an increase in demand for tiaras and corsets, silk tailored jackets and croquet sets. The elite in Mayfair are also apparently advertising for butlers. Butlers? When tourism businesses here can't employ enough staff to open their doors? Surely another example of the north-south divide.
This column is published by Highland News and Media in six of their newspapers across the north of Scotland. If you can, please support print media and the future of independent  journalism by buying a paper, or subscribing online. 
If you'd like to receive it by email every week, sign up free. Just pop your email address into the widget on my home page here. And feel free to share.