Granny, what happened in Brexit?
In years to come, I am dreading the point at which an inquisitive (and probably bespectacled) grandchild sidles up to me with a homework jotter and asks the question: "Granny, what really happened during Brexit?" because in all honesty I will not have a clue how to answer.
Will I tell them about David Cameron running scared of Boris and Nigel, and bullishly putting an ill-worded question to a country who hadn't a clue what the implications of leaving the EU might be? I might talk of the incredulity that a marginal majority of the voting public had believed the lies printed on the side of busses, and that although not officially binding, the Conservative government chose to treat the referendum as such.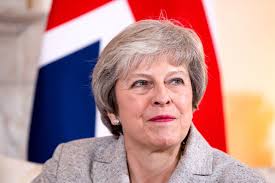 Will I talk about Theresa May's snap general election and loss of majority, which forced her to rely on the DUP for support, or her clear as mud explanation that 'Brexit means Brexit'? Perhaps I will mention that although she had originally been a remainer, she doggedly and stubbornly refused to allow a second referendum until beyond the point at which we, as a united nation, might ever recover from being the political laughing stock of the world.
I might talk of the panic about post-Brexit food and medicine shortages, or about Europeans who have lived, worked and paid taxes here for decades being forced to produce ages-old documentation to prove their right to stay here. Or I might explain that it was over a year into the process before anyone realised the devastating consequences that the reintroduction of a hard border in Ireland might bring, and that really, there seemed – right to the wire – to be no workable solution to that.
But most likely I will tell of the utter boredom that Brexit brought to the country. I'll talk of how it dominated national news coverage for months on end in a story that moved so slowly, yet at the same time changed by the minute, making it impossible for anyone but Laura Kuenssberg to retain interest and/or keep up. That almost every utterance from Downing Street was met with the nation rolling its collective eyes, and that it divided families, and the country. Where was Her Majesty's opposition? Snoozing, it seemed.
I will tell this mythical future grandchild of mine that I was embarrassed, when on holiday in Europe, by my inability to explain to lovely people in Greece, Spain and France why we wanted to leave them (I didn't). And I will apologise to my grandchild that we did this to their country.
What a mess. What an absolute mess.
Gaelic Duo – the campaign is on!
A couple of months ago I boasted in these pages that I was re-learning my school-days German, with the help of a little green owl. I was then on Day 21 of the Duolingo programme, immersed in vocab about families and numbers. I'm now on Day 67 of an unbroken streak, currently grappling with accusative pronouns and stories about date nights and camping.
At the time I questioned why Gaelic wasn't available on Duolingo – thankfully the case has been taken up by someone far more influential than I am. The anonymous brains behind the DailyGael.com spoof news site have launched a social media campaign, and with a Twitter following of over 1200 in just a fortnight, they are lobbying hard for it to become a reality.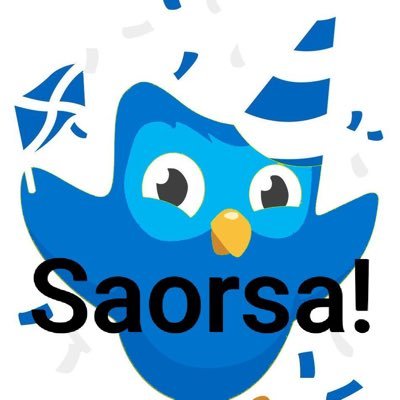 The first step will be to get the language into Duolingo's 'incubator' stage – from there native and proficient learners will be asked to contribute to the lessons being translated and uploaded. If you can offer your services, get in touch with @ScotsGaelicDuo via Twitter.
Wilson MacLeod, Professor of Gaelic, Celtic and Scottish Studies at the University of Edinburgh, has likened Gaelic getting on Duolingo to a film being given distribution by a major studio. Interest in the language across Scotland is increasing, partly thanks to 'the Outlander effect', and as more parents send their children to Gaelic Medium schools, people are becoming aware that bilingualism is beneficial in keeping our brains and our thinking fluid and flexible.
I will watch with interest, and in the meantime, keep plugging away with the German. It might be handy, the way Brexit is going…
This column first appeared The Inverness Courier, The Strathy, Northern Scot and other SPP Media titles across the north of Scotland, week ended 22nd March 2019.
To receive this column direct into your inbox every Saturday morning, just enter your email address into the widget here. There's no cost, no spam, no hassle – and no hard feelings if you change your mind and unsubscribe at any time :)