I'm a sucker for a wedding. We're in a bit of a dry patch at the moment as far as invitations go, but in the absence of real life invitations there are always fictional weddings to keep me going; hurry up Lilian and Justin from The Archers! And of course, there are occasional royal weddings which we can adopt as our own.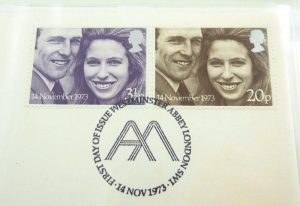 One of my treasured childhood possessions was a 1973 First Day Cover of stamps commemorating the wedding of Princess Anne with the dashing (I was seven) Captain Mark Phillips. In the summer of 1981 we sat in a tiny café on holiday in Provence watching Lady Diana Spencer stumble over the many names of her new husband.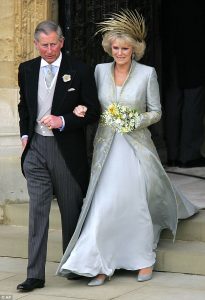 I watched Charles's second marriage too, under the pretext of a Saturday afternoon ironing session. Didn't Camilla look elegant? And I dressed up in a posh frock (always important on radio) to broadcast live from a 'Royal Wedding Tea Party' at Simpsons Garden Centre when William and Kate said 'I do'. I'm not too proud to admit that I 'pulled rank' during that event to bag myself a seat next to the telly, or that we later played 'pin the tail on the Corgi'.
But the national coverage we saw over the weekend of the 'quasi-royal' marriage of the sister of the wife to the second-in-line to the throne to the brother of a reality TV star was a step too far. In spite of the BBC's best efforts to convince us otherwise (did you notice they wheeled out royal correspondent Nicholas Witchell to do the reporting?) this was not a royal wedding. Not even close.
But if the wedding was a not-very-impressive royal story from last weekend, here's one I liked much better. King Willem-Alexander of the Netherlands has come clean about his clandestine double life; for the past 21 years he has been moonlighting for KLM, co-piloting at least twice a month on their fleet of Fokker 70s.
It's no secret that he is a qualified pilot, but his flying isn't something he does for the photo-op or to be seen as 'one of the people'. He is rarely recognised as he walks through Schiphol in his uniform – being out of context is a great disguise. And his voice isn't recognised either as he makes routine passenger announcements – 'most people aren't listening anyway', he says.
Much as our Prince William used to fly search and rescue helicopters until his royal duties as second-in-line took over, King Willem-Alexander (actually on the throne, you'll note) takes to the skies because it lets him leave his royal duties on the ground and focus, for a time, on something else; arguably something more important.
So could he have flown us in and out of Inverness? I'd love to believe so but it seems unlikely. Due to the popularity of the route between the Highland capital and Amsterdam, the Fokkers which the king flies are too small.
KLM's strapline is 'Royal Dutch Airlines'. Until now I hadn't realised quite how royal they are. But they're certainly more royal than last weekend's wedding.
Jobs for boys and jobs for girls?
In an enforced few days off work last week I did a lot of pottering. And as I pottered I pondered our Prime Minister's appearance with her husband Philip on The One Show. Their careless remarks about there being 'boy jobs' and 'girl jobs' in the home were widely shared on social media under the banner of 'everyday sexism' with commentators claiming they had put the cause of equality back by 50 years.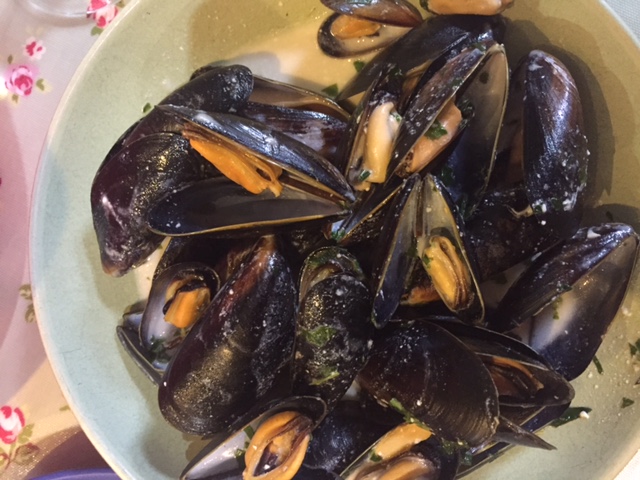 With just two of us at home, and with both of us working full time, Mr Marr and I have, I now realise, split domestic chores in a roughly similar manner. I pondered this as I picked rhubarb from the garden in a girly manner, roasted it, and turned it into a rhubarb and custard cake. I thought about it more as I daintily planted up the pots which will bring colour to the garden over the summer months, and as I scoured the shops for tarragon to flavour the mussels we were having for dinner.
When Mr Marr came home from work he masterfully cut the grass, boldly chopped logs and skilfully painted the outside fence and yes – now that I think of it – he probably did use his brute strength to take the bins out.
I love cooking, and I'm good at it. Mr Marr likes fixing things, and he's good at that too. And in my book there's nothing wrong with that. What would be wrong would be if one of us shouldered the entire domestic workload or if we only did certain jobs because our gender dictated them suitable.
Are we products of sexist upbringings? It's impossible to say, but in any case the 'whys' of me loving cooking and of Mr Marr liking to chop wood are irrelevant. What's most important is teamwork, and that we play to our strengths in sharing the domestic burden.
Because as Mr Marr delights in pointing out I have made enough mistakes with power tools to keep a small A&E unit on high alert. And unless it's a bacon sandwich, Mr Marr had better steer clear of the cooker…
SUBSCRIBE to receive a weekly email with a link to my most recent column – just enter your email address in the wee widget onthe left hand side of my home page.
This column first appeared in six SPP Group newspapers week ended 26th May 2017.