Murder, she wrote?
When I was eight, I got a typewriter for my birthday. It was bright orange and was the very best kind of birthday present; a complete surprise, and one I hadn't even known I wanted, until it was mine. It came with a selection of coloured ink ribbons and a promising ream of crisp, white paper.
My birthday thank-you letters took at least four times longer to write than usual because I insisted on tackling them with my new Qwerty keyboard. That ream of paper took a bashing; I refused to allow any mistakes to make it into envelopes.
I never did learn to type properly; I was thrown out of Secretarial Studies class for talking. But sitting in front of those typewriter keys made me feel like an eight-year-old writer, determined to dream up the next Nancy Drew.
Behind the typewriters at the Museum
I'd forgotten all about that typewriter until I saw the exact same model in a new exhibition at the National Museum of Scotland. In a small room on the third floor, the museum has brought together its exceptional collection of these revolutionary machines, and their story charts the history of typed communication over the past 140 years. From the first American models of the 1870s, to the electronic keyboards of the 1990s, these machines – often beautiful, sometimes unrecognisable, but mostly built to last, changed the lives of lawyers, journalists, writers and, crucially, women, as the 1900s came and went.
Between 1881 and 1911, the number of women working in offices jumped from 1,455 to 29,067. Typing jobs offered women better pay and safer working conditions than other work that was available to them. As they gained knowledge through the sentences they typed, some became legal and medical assistants, translators, and office managers; promoted roles that were previously the reserve of men. Quicker than hand-writing and easier to duplicate, typed campaign documents in support of women's suffrage allowed more women to be reached and recruited to the cause.
Corona. But not the viral type…
Portable Corona 3s were used by Allied troops in the First World War, and reporters in WWII had Remington models parachuted in to the front line so they could type copy from the trenches. The Glasgow-built Olivetti Lettera 22 won awards for its sleek design, and was favoured by Leonard Cohen, Bob Dylan and Sylvia Plath. Tom Hanks probably has one in his collection of over 120; in his 2017 volume of delicious short stories, each features a typewriter, some as a bit part, others in a starring role. Of course, he wrote that book on his typewriters. His wife edited his pages in blue ink.
The Typewriter Revolution isn't an earth-shattering exhibition, but it's wonderfully pleasing and gently thought-provoking. But the final word is that they're on their way back. In the 1980s the arrival of the CD heralded the end of vinyl… look what's happening there. Sales of vintage typewriters are on the increase. So, check your loft. You could be part of the new wave in slow communication.
Great news for green energy jobs
There has been promising news this week about the former McDermott fabrication yard at Ardersier and its new owners' plans to, "Create Europe's leading decommissioning, floating wind, fixed wind and hydrogen facility".
The yard closed in 2001, having employed 4,500 people at its height. The port could apparently reopen next year, decommissioning obsolete oil and gas infrastructure, and helping cement the north of Scotland's position as a lead player in renewables.
We walked around the 450 acre site recently – it's an eerie, desolate place. To see it brought back to life with new jobs will be brilliant for the area.
The Personal side of the Olympics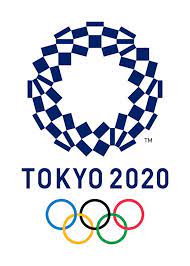 I'm not a massive sports fan but love hearing the personal stories about Olympic athletes. Like that Dina Asher-Smith, the fastest British woman in history, hated cross-country at school, and had to be bribed with ice-cream to keep turning up.
Or that Syrian swimmer Yusra Mardini, competing as one of the 10-strong IOC Refugee Olympic Team, fled war-torn Syria after their house was destroyed. Smuggled from Turkey to Greece in an overcrowded boat, she jumped into the sea and treaded water for three hours to help save the lives of all on board.
The jury's out on whether skateboarding is a sport worthy of the Olympics, but I'll be looking out for 13 year-old GB skater Sky Brown at next week's Women's Park event. Who can fail to be inspired by these mighty, fierce, and tiny teenagers, having the time of their lives? It's Gold from me across the board.
This column is published by Highland News and Media in six of their newspapers across the north of Scotland. If you can, please support print media and the future of independent  journalism by buying a paper, or subscribing online. 
If you'd like to receive my musings by email every week, sign up! It's completely free, with no spam, ads or other undesirables. Just pop your email address into the widget on my home page here.
Feedback and comments are welcome, as are your stories and ideas for future pieces. Stay safe and well.