They say you should never go back. Well, whoever 'they' are, I've got news for them. 23 years after Mr Marr and I found an idyllic little campsite on the west coast of Brittany, we have returned. And while everything is different, it's all exactly the same. It is perfectly imperfect.
23 years ago, there were two of us, plus a bump. We wanted some summer sun and camping in France seemed a cheap way to get some, so we packed the car for a holiday in Brittany.
Camping de la Plage was just perfect
Camping de la Plage on the outskirts of the pleasure port of La Trinite sur Mer was a dream come true. A tiny campsite with a tiny pool, it had direct access to a horse-shoe shaped bay with a sandy beach. The bakery was 100m away at one end of that beach, and there were a myriad of pretty Breton towns and villages to explore.
In the mornings we explored these villages and their markets, buying mussels and melons, peaches and cherries, cheese and baguettes. In the afternoons we lay on the beach; I dug a hole in the sand to accommodate my bump. Dinner was, more often than not, galettes and crepes from the terrace of the beach café. We vowed to come back once our bump was walking.
It took till our second bump was walking before we made it abroad again, but we came back here most summers throughout the girls' childhood. Driving to France became easier once our girls discovered Harry Potter, with Stephen Fry narrating our long journeys between Inverness and Brittany.
As teenagers, though, they craved something more exciting than croissants, sandcastles and salt-dough necklaces from the market. Our summer breaks became trips to America and Italy, or activity-based beach holidays with sailing, tennis and flirting with other teenagers. But Camping de la Plage was always there in our memories.
There was no option but to drive the beast to Brittany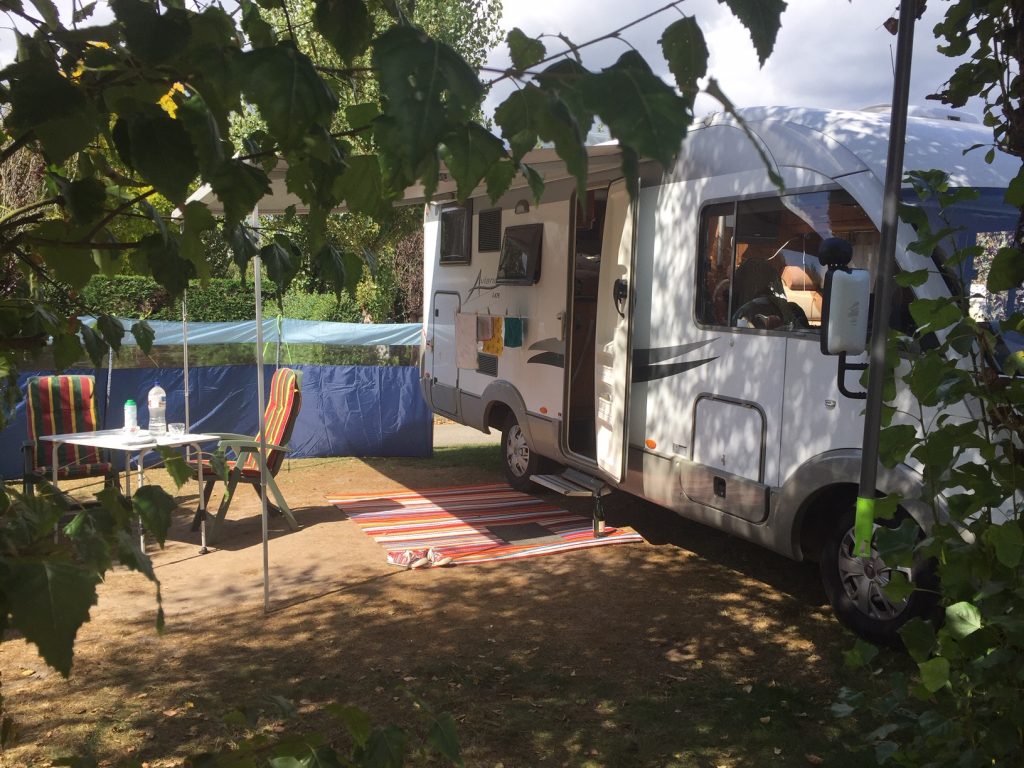 Regular readers might have noticed that for our 25th wedding anniversary, Mr Marr and I celebrated by acquiring a motorhome. The far-north Highlands, Moray and the Aberdeenshire coast have been opened up to us like never before. But as soon as we turned the keys in the ignition of this new beast of ours, there was a yearning to bring it to La Trinite.
I am writing this sitting in the campsite under our awning. I can hear the waves hitting the beach – the tide must be in. We've not swum yet today because we woke up to a little light drizzle, but it's set to clear soon. We'll fit in a cycle before the sun gets hot enough to go back to the beach.
It was like coming home
Driving back into this campsite was like coming home. In the decade since we were last here, the shower blocks have been upgraded and the old wall of lavender has – sadly – been replaced with some mixed planting. But the pool, the kids' play area, the bakery and – of course – the beach are all exactly the same. As are the campsite rules; total silence (and that includes doing dishes!) between 10pm and 8am.
The open-air market days are still Tuesdays and Fridays – we bought mussels yesterday and cooked them as I always used to; in white wine, bay, onion and crème fraiche, washed down with the rest of the bottle of Muscadet and the liquor mopped up with an entire baguette. The supermarket, Super U, is not only in the same place, but the shelves are laid out as they used to be. They still have tanks full of live lobsters and crabs, still sell the best carrot salad I have ever tasted, and still bake their own bread.
Why wouldn't you come back to a happy place?
So, what has changed? We have. The first time we were here it was as a 'starter' couple, with no idea of what, if anything, lay ahead for us, other than the impending arrival of a baby. Now we can look back, and every corner of this campsite, the beach, the local towns and the walk around the point – even the ice-cream shop at Carnac – are filled with memories of our family life over the past two decades. On the way into town we pass the street where one of the girls learned to ride her bike. If I squint, I'm sure I can still see the huge hole we dug for them on the beach – a slide down one side and steps to climb out of it at the other. It kept them amused for hours.
Yes, it's a big wide world out there and there are whole continents we have yet to set foot in, never mind get to know. But when you know you have a happy place like this one, why wouldn't you want to occasionally come back?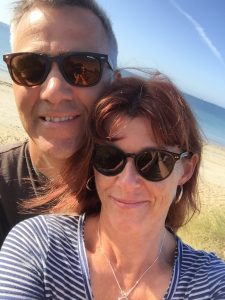 To be kept up to date with my posts every week, enter your details here. No cost, no spam, no ads, no hassle… I promise.
Any thoughts/feedback? For that or anything else, contact me here.