It is rare that I am moved to tears by anything other than Call the Midwife, but the good news from Beauly mum Roz Paterson caused me to 'get something in my eye' as I was scrolling through Facebook last week.
In case you missed it, Roz was diagnosed last summer with an aggressive form of blood cancer that failed to respond to chemotherapy. Researching the possible options, she came across a form of Cell Therapy that was proving successful for patients in her situation, and which was just completing clinical trials. The treatment is not available in Scotland, although it is in England. Living north of the border Roz was not eligible for treatment down south, so the only solution seemed to be to travel to Boston. This would be expensive. Even selling the family home wouldn't cover the costs, so with encouragement from friends she launched a 'Go Fund Me' campaign to crowdfund the costs. Her target was £500,000.
The campaign took off with remarkable success. Roz's appeal was covered in the media and donations started pouring in. Schools and community groups in Beauly and beyond organised bake sales and raffles. Local businesses ran prize draws. The funds were creeping up and treatment looked within reach.
And then the unthinkable happened. While Roz's energies had been focussed on fundraising for Boston, the NHS agreed she could be treated in England. She's due to be there right now, in the care of our wonderful NHS.
It's a fantastic outcome and the money is no longer needed.  But planned #RaisingforRoz events have continued with an auction at Frasers Mart, held after the news about the NHS funding coming through, adding substantially to funds already sitting in the pot.
So, what of that money? At Roz's insistence, those who donated through the Go Fund Me website have been directly refunded, although from a quick look at the campaign page, this wasn't expected. Scores of messages asked that donations be kept by Roz and her family or redistributed by her to charities of her choice. Money from raised from community events which can't easily be returned will benefit local cancer charities, allowing them, in turn, to help others.
This is what it means to be human.
This story says more about what it means to be human than anything I have seen, heard or read in a very long time. Here we have one women, one small family with young children, who needed help. Without knowing Roz, hundreds of people rose to the occasion. They put their hands in their pockets and donated the cost of a coffee, or a night out. They did it without the hope or expectation of getting anything in return. They did it because it was the decent thing to do. Individually their donations were not much; collectively they have given hope.
We may think our world is going to hell in a handcart right now. Brexit has made us the laughing stock of the world and Donald Trump is still banging on about a wall across the Mexican border. But this story – and there are others like it – is proof that it's not policies that count, it's people.
"She and her family will always know that they mattered, even to strangers."
If we choose to look for them, there are good, selfless people everywhere; volunteers, fundraisers, neighbours who care, and folk who'll occasionally buy an extra coffee to 'pay it forward' for someone in need. It's the small gestures, the ones made with the lightest touch, that sometimes make the greatest difference.
I don't know Roz Paterson or her family, but I know her story. It's not an isolated one – I am writing this on World Cancer Day and have two close friends in mind as I type – one recently diagnosed, the other no longer here. I wish Roz well and I hope for a positive outcome for her treatment.
But even if her treatment doesn't offer a complete cure, she will know she tried everything she could. And she and her family will always know that they mattered. Even to strangers.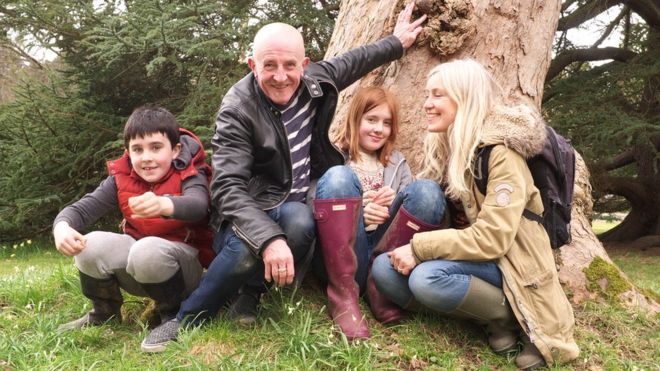 This post first appeared in Seven Days, published by SPP and issued with The Inverness Courier, The Northern Scot and four other titles across the north of Scotland, week ended 8th February 2019.
To receive this column direct into your inbox every Saturday morning, just enter your email address into the widget here. There's no cost, no spam, no hassle – and no hard feelings if you change your mind and unsubscribe at any time :)