We adopted Slow Food, are we ready for Slow Adventure?
Set up in 1980s Italy, the Slow Food movement promoted eating more thoughtfully; thinking about where food comes from and preserving regional traditions, flavours and ingredients. It was the antidote to fast food. Had the word 'mindfulness' been around in the 80s it might very well have applied to the Slow Food movement. Chefs and food writers in over 150 countries have adopted the philosophy.
And now, not from Italy, but from our very doorstep, there's a new concept in tourism; Slow Adventure, and it might just help to ease some of the infrastructure problems the Highlands and Islands face during the summer months.
The effects of 'over-tourism' can be seen at so-called 'honeypot sites', the stunningly beautiful secret corners that we used to be able to enjoy pretty much for ourselves, like the Fairy Pools in Skye, Loch Morlich in the Cairngorms National Park or Achmelvich Beach (below) in Sutherland. I've been to all three at times when ours was the only car in the car park and ours the only footprints. It's been a decade at least since that last happened.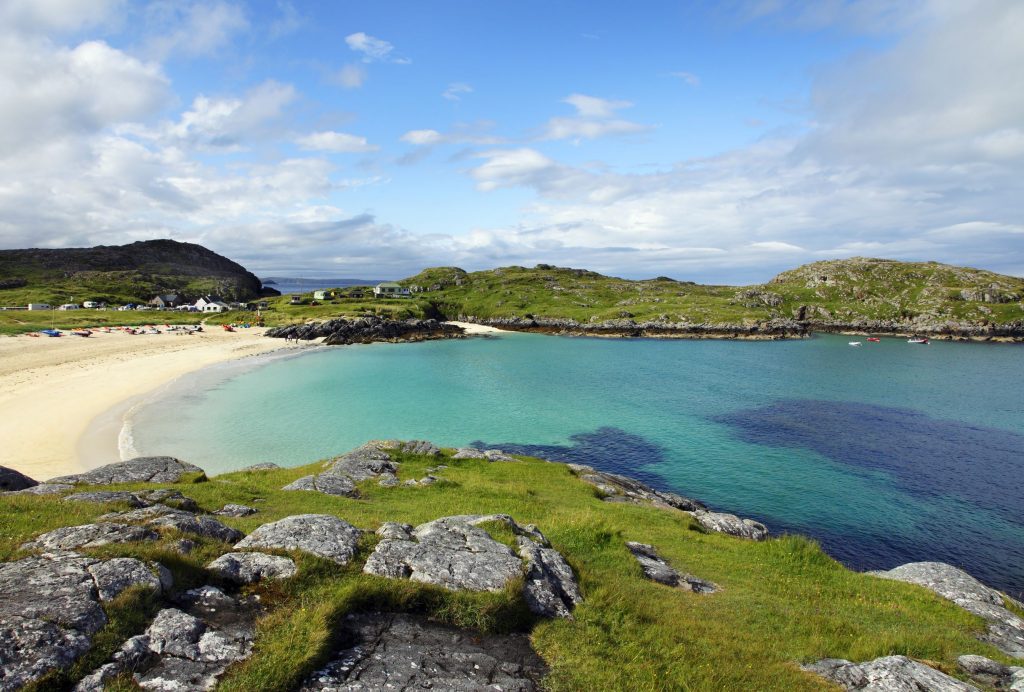 These days too many tourists are coming, parking carelessly, racing out to take the selfie for Instagram, then ticking off that loch /castle/beach before moving on to the next on their list. They leave rubbish behind, cause nightmares for the locals whose driveways they block, and with too few public toilets the unthinkable has to happen. What are they getting out of their holiday, other than photos? They move so fast that there's no meaningful connection with the landscape or its people or its history.
But we can't just close the Highlands at the A9 snow-gates and stop people from coming. Our fragile economy relies on tourists. We need them to spend money in our hotels, shops and restaurants, then to tell their friends back home what a special place this is, so they'll come too. But ever-increasing swathes of tourists driving around with the same honeypot checklists means no-one is finding the wild Highland beauty they have been sold, and that they came to find. What are we to do?
The answer? Slow adventure.
The answer might be found in research carried out by two academics, Sara Mair Bellshaw and Dr Steve Taylor, both from The Centre for Recreation and Tourism Research at West Highland College UHI in Fort William. Bellshaw and Taylor are advocating Slow Adventure, encouraging people to immerse themselves in the wild outdoors at a slower pace. They have teamed up with businesses in Scandinavia, Iceland, Ireland and Scotland, and the website they've created (Slow Adventure) looks like all my ideal holidays rolled into one.
Yes, it's a marketing initiative, but don't let that put you off. Slow Adventure is about switching off from the fast pace of life and reconnecting with nature. It's about kayaking on glacier lagoons, cycling to remote beaches, or sailing off the wild west coast. Fancy hunting ptarmigan with dogs? What about cycling through forests before recovering in a wood-fired sauna? Slow Adventures all come fuelled by wonderful local food in local hotels and restaurants. They are about travelling under your own steam. And about taking time to etch a landscape into your memory, not just onto your memory card.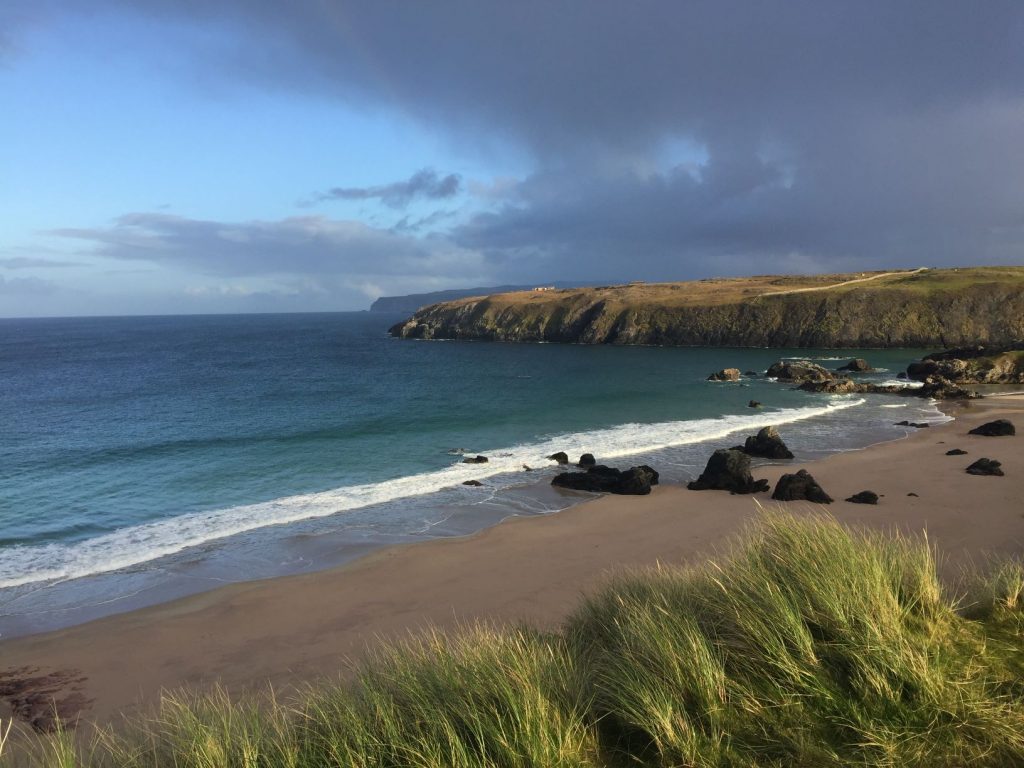 The Highlands are so much more than the same chocolate box images we see time and time again. Yes, Achmelvich is beautiful, but there are scores of other beaches, equally sandy and just as special, that haven't been ruined by over-tourism yet. I'm all for getting behind this; for opening up the parts of the Highlands and Moray that are less well trodden, and encouraging visitors to immerse themselves in what is there. Huge parts of Caithness, Sutherland, Ross-shire and Badenoch and Strathspey still have plenty of room for people who are keen to discover the real north. I know. I've been there – alone – and I've checked. And it's all beautiful.
This post first appeared in Seven Days, published by SPP and issued with The Inverness Courier, The Northern Scot and four other titles across the north of Scotland, week ended 25th January 2019.
To receive this column direct into your inbox every Saturday morning, just enter your email address into the widget here. There's no cost, no spam, no hassle – and no hard feelings if you change your mind and unsubscribe at any time :)