Opportunity Cromarty Firth – bringing opportunity home
Have you heard of Opportunity Cromarty Firth? Sort of? Until recently, that was me too. You'll have heard of Green Freeports, though? I was a bit vague about those as well. Tax breaks for ports? Surely that's nothing to do with me.
And then I was asked to chair a discussion for Highland News and Media among some of the main players in Opportunity Cromarty Firth's bid to become one of two Scottish Green Freeports. So, I started doing some homework. I discovered that if Opportunity Cromarty Firth are successful in their bid, the impact could be greater for Highland than the impact oil and gas had in Aberdeen in the 70s. Suddenly, this has a lot to do with me. And with you too.
What benefits will it bring?
The Holyrood and Westminster Governments are working together to create two new Green Freeports. Winners will share £52million investment, plus a clever package of tax and customs breaks, and potentially earn inward investment from huge, global players in the renewable energy sector.
A successful bid could attract £2.5billion of private investment to the Highlands, and create tens of thousands of well-paid, permanent jobs for generations to come. The Highlands have heard talk about Westminster's 'levelling up' but not seen any benefit. That benefit could soon land home.
The bid is a competition. Five Scottish ports submitted bids, and the decision on which two will be awarded Green Freeport status will be made this summer. It's a once-in-a-generation opportunity that could help reinforce our corner of Scotland as a global leader in wind and tidal energy, and in green hydrogen too. It's a nail-biting time. And so, we wait.
It's vital this bid comes home to the Cromarty Firth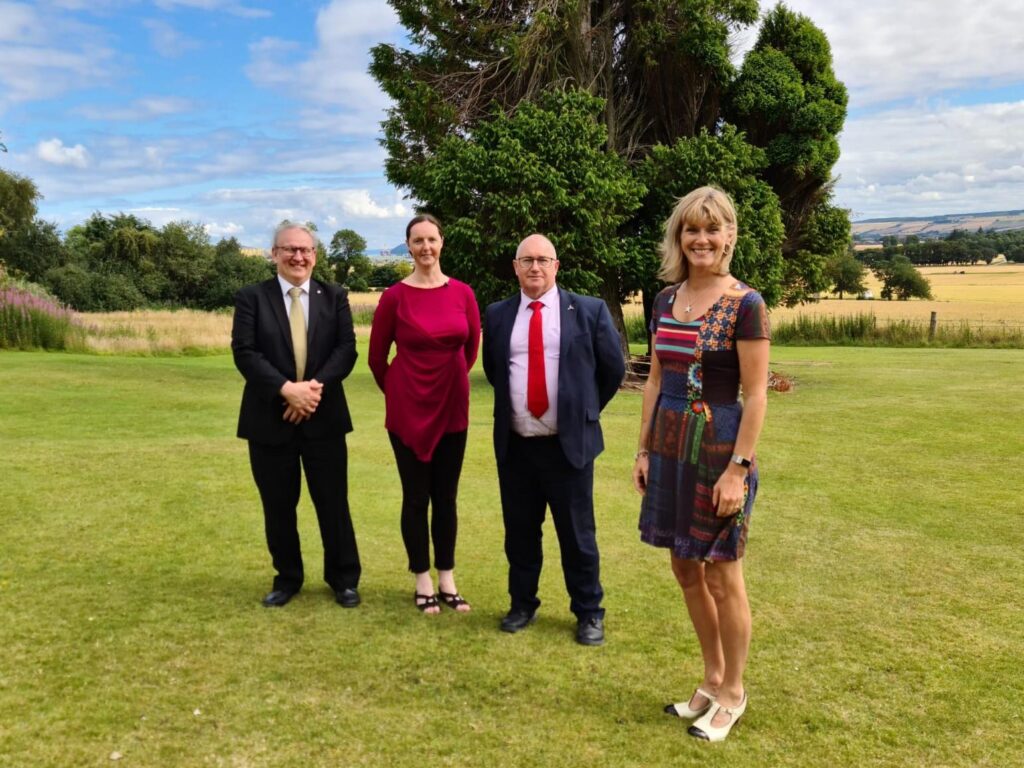 But does it matter if the decision goes our way? In the course of two half-hour long conversations with Joanne Allday from Port of Cromarty Firth, Steve Chisholm from Global Energy Group, and Derek Louden, Chair of The Highland Council's Corporate Resources Committee, I learned that absolutely, yes, it is of vital importance. The bid must come home.
Well-paid, attractive jobs, with purpose, are what will keep our young people, their children, and their children's children, living in the north. These aren't all 'get your fingers dirty' jobs. There'll be jobs in design, technology, engineering and research, jobs which solve a global energy problem, and which undo the wrongs of previous generations. If those aren't jobs to aspire to, I don't know what are.
To those who wonder who will fill the jobs, there's reassurance that the opportunities won't all come overnight. A fund will be established to pay for specialist training, and links have been set up with almost every university in Scotland, UHI included, to ensure that people will have the relevant skills.
Yes, there will be infrastructure
Highland Council are already planning for new homes, schools, and health-centres so an expanding population can be housed, educated, and cared for. This bid has been 18 months in the making and every eventuality has been thought through.
Crucially, Opportunity Cromarty Firth's bid is seen by many as the only sensible bid. For it to be awarded elsewhere would, many say, be madness. As many of the consortium's supporters have pointed out, only the Cromarty Firth has deep enough water to accommodate the manufacturing, only the Cromarty Firth has the available land mass for the construction sites, and only the Cromarty Firth has a proven track record of working in renewables.
Backing from politicians and industry
Politicians from as diverse a camp as Moray Conservative Douglas Ross, to Caithness, Sutherland and Easter Ross Lib Dem Jamie Stone, and the SNP's  Drew Hendry from Inverness, are standing shoulder to shoulder to back the bid.
You expect that them from them as they are local. But what is even more encouraging is the open support from huge national and multi-national organisations, including Shell, SSE Renewables, and the majority of windfarm and tidal energy companies already operating off Scottish shores, who currently have to manufacture the massive components the renewable industry needs abroad.
Imagine being able to competitively manufacture here? Imagine the Highlands leading the world's recovery from the damage done by oil and gas? Imagine us using the skills and expertise we already lead the world on; wind power, tidal power and green hydrogen?
Opportunity Cromarty Firth's success is not a foregone conclusion; the bid needs your support. Seek out the interviews, read their website and social media posts, and share them. Then contact your MP and MSP to urge them to support Opportunity Cromarty Firth. If not for yourself, then to level up the Highlands to benefit our future generations.
***
Note: Part 1 of the full video is here  and here's part 2.
Get the popcorn out, and let me know what you think :)
This column is published by Highland News and Media in newspapers across the north of Scotland. If you can, please support print media and the future of independent  journalism by buying a paper, or subscribing online. 
If you'd like to receive it by email every week, sign up free. Just pop your email address into the widget on my home page here. And feel free to share!