When I was at school the emphasis was all on passing exams in order that we could either get a good job or get into university. If university was the goal then the push from school was towards vocational subjects, so that when we popped out of the other end we would be fully qualified and ready to step into our new role as a lawyer, doctor, dentist, engineer or architect; you get the picture. The whole focus was on getting a job.
In many ways that was a good enough system. It served our own family well, and for a time the three of us were the 'holy trinity' of professionals, a lawyer, a doctor and a dentist. My brother is still a doctor – a paediatric neurologist working in Glasgow. And my sister is a Highland dentist who specialises in care for patients with special needs; she also teaches dentistry. Both have flourished in their careers and love the work they do, although the stresses of working for the NHS can't be underplayed.
But what our school system failed to do was to treat us as individuals. Teachers looked at our exam results and steered us towards the courses that matched the upper end of our academic ability, regardless of whether we were interested in the subject. Some were lucky – my siblings are cases in point. Others found ourselves stuffed like square pegs into round holes.
I don't ever remember being asked what I dreamed of doing, but it didn't occur to me to pipe up either. (In fact, all I ever really wanted to be when I was growing up was a Blue Peter presenter.) I dutifully followed the path I was steered towards, and only managed to escape from law through having kids.
I know from my own daughters' experiences that things have changed…a little. There is fierce competition for many university courses, but with vastly more information about courses and student satisfaction rates, it is much more of a buyers' market. Young people can choose the course which offers the best quality of teaching and the best opportunities for work placements or study abroad.
But all that is still – pretty much – geared towards getting into employment. What about the entrepreneurial spirit that Scots have shown over the years? How are we nurturing the next generation of Tom Farmers, Josh Littlejohns and Roy MacGregors? Are we doing enough to encourage people who don't want to work for others, but who have the passion to go it alone?
We need more support and encouragement in our schools for those who have the ambition, talent and tenacity to grow their own businesses, create employment and boost the Scottish economy.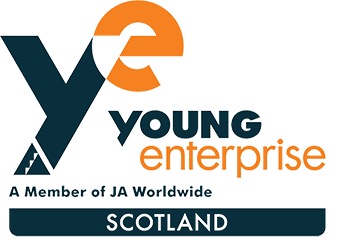 Young Enterprise Scotland does terrific work in schools, encouraging senior school pupils to work together to launch businesses that compete against each other on a regional, then national basis. But not all schools take part, and even in those that do, opportunities to participate are few.
But despite a lack of encouragement in early years, northern Scottish entrepreneurs fail to be deterred, even in the face of apparent failure. Tartan designer Clare Campbell didn't reach target in her Kickstarter campaign last year to raise money to build the first textile mill in the Highlands since The Battle of Culloden. But she has risen again with 'Plan B' and hopes to start weaving by April.  That's passion and tenacity, right there.
Former motorbike racer Magnus Houston from Ardross was frustrated that the catch from his single-boat lobster and crab business was being exported, so he established Coast and Glen, supplying local fish and game to local restaurants, and his Fishbox subscription business followed. He won the Rising Star category of the EY Entrepreneur of the Year Awards 2017.
And Cobbs, who took over a farmhouse bakery in Drumnadrochit in 2002, now supply scores of outlets across the UK, all from expanded premises in the village.
Imagine if enterprise and entrepreneurship were more widely encouraged. Imagine if, instead of aspiring to have a job, young people aspired to building their own companies, and creating employment for others.
Having a job is good. Having a career is better. But being in control of your own destiny and creating something that will enhance the lives of others, must be best of all.
I can't be at the Young Enterprise Scotland Highland and Moray finals in The Ironworks on 20th March, but will follow the action with interest online, and look forward to seeing the finalists' names in lights in years to come.
We can always choose how we react
If you read the story of Steven Fraser from Kintail, who was left for dead in Inverness by a hit and run driver almost exactly a year ago, you can't fail to have been moved. Andrei Sinzieanu was recently jailed for his actions, yet Steven Fraser bears him no malice, saying "At the end of the day he's got to live with what he did and I've got to live with what's happened – and I think I'm strong enough to get on with that."
In a world where increasingly, we are looking to blame others for every misfortune, Steven is an inspiration. His attitude is a great reminder that while we can't control what happens to us we can – and should – choose how we react.
I wish you a full recovery, Steven. If only there were more like you.
SUBSCRIBE to receive a weekly email with a link to my most recent column – just enter your email address in the  widget on my home page. Unsubscribe at any time – no dire consequences, I promise ;)
This column first appeared in six SPP Group newspapers week ended 2nd March 2018.