Last autumn Mr Marr and I got an offer we couldn't refuse; the chance to drive a motorhome around the north of Scotland. Motorhome life was something we thought we might try after we had retired, and this would give us a taster. We blanked a long weekend out of our diaries and got the maps out.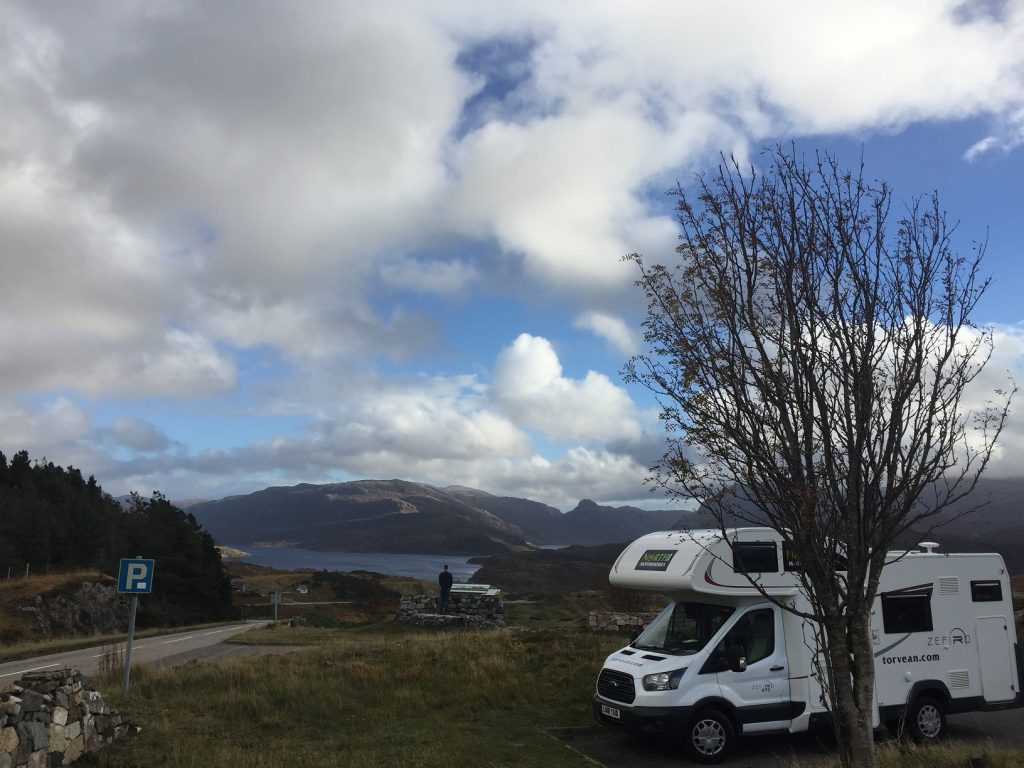 The plan was to spend four nights in the 'van, two on sites and two 'in the wild'. I had been daunted by the wilderness idea, but motorhomes have more comforts than I had realised. With a hot shower and flushing loo, central heating, a fridge-freezer and an oven, there was nothing 'wild' about camping in this one. Covering 360 miles of the NC500, ours was a weekend of walks and swims, laughter and card-games, with sun-downers, star-gazing, long lies and talking. And after each spell of relaxed, companionable silence, we talked some more.
We returned to Inverness re-charged. Living in the 'van made us live in the moment. Unlike at home, there were no chores to be done. With no telly signal or Wi-Fi, we had hours in every day in which to just be. Handing the keys back was tough.
Less time faffing, more time for fun?
Our weekend coincided with the loss of a close friend. He was our age but didn't live to see his retirement. After his funeral we decided to stop adding to our 'retirement' list, and to start living for the moment. That's a bit of a tightrope – with a mortgage to finance and two kids to ease through university, we still have to work to pay the bills. But could we spend less time faffing, and more time doing what we enjoy?
Over Christmas we started researching motorhomes. Research turned into test drives, then decision-making. We are now the proud (excited!) owners of a 12-year-old beast which – crucially – has incredibly comfy beds.
I know. There has been a massive explosion in the number of campervans and motorhomes on north roads in recent years; NC500 has been tremendously successful and NE250, through the Cairngorms, Speyside and Moray, is following hot on its heels.
Not everyone is happy. Some who live on the routes bemoan convoys of vehicles preventing them from leaving their own drives. Others criticise motorhome owners who arrive stocked with enough groceries to last a siege, contributing nothing to the local economies. And we all abhor the tiny minority who spoil Scotland by leaving rubbish and worse in their wake.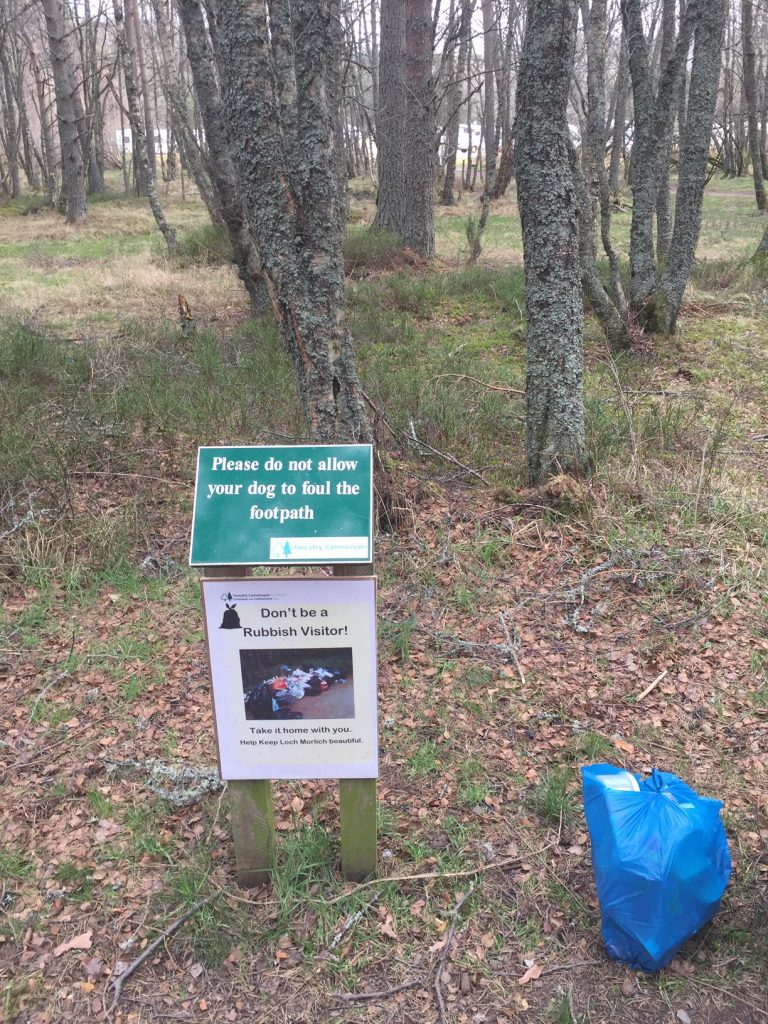 But in our limited experience – three weekends and counting – it doesn't have to be like that. At this time of year, it can be hard to find open sites, but so far, we have been welcomed at Sango Sands in Sutherland, the Crofter's Snug in Caithness and Glenmore in the Cairngorms National Park. And we have 'wilded' it too, although always out of the sight of buildings, never blocking access, and following the camper's code of 'leaving the site nicer than you found it'.
… and yet we can't all park just anywhere…
Our weekends have been a chance to breathe, explore and unwind. I am delighted we took the plunge. But while we have 'played the game' we have noticed plenty who, frankly, take the biscuit when it comes to parking. And not all of them drive motorhomes.
Loch Morlich has car parks along its shore priced at just £2 per day, yet while the car parks were almost empty, the verges were nose-to-tail with parked cars last weekend, forcing walkers off the path and onto the road. Cars parked in passing places on single track roads made it almost impossible to reach Stac Pollaidh the last time we tried to get there. And don't get me started on the people who park on the double-yellows outside inverness Airport to avoid paying for parking when picking up relatives from flights, or who park at Raigmore hospital before catching the bus into Inverness.
We all want to save a few quid, I get that. And yes – I get the hypocrisy in me enjoying 'wild camping' while expecting others to pay for parking. But there must be a balance. And causing obstructions and potential danger to others, or stealing parking spaces from NHS patients, just isn't on.
This post first appeared in Seven Days, published by SPP and issued with The Inverness Courier, The Strathy and four other titles across the north of Scotland, week ended 1st March 2019.
To receive this column direct into your inbox every Saturday morning, just enter your email address into the widget here. There's no cost, no spam, no hassle – and no hard feelings if you change your mind and unsubscribe at any time :)