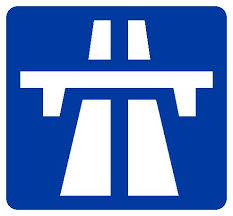 The news this week that motorway driving is to be encouraged for learner drivers from as soon as next year must have been met with more than just a few raised eyebrows in the wilds of the Highlands and Moray. Because while the idea is a fine one, it would make for the mother and father of all driving lessons if learners from here were to join in. By my reckoning the nearest motorway starts at the Broxden roundabout near Perth. That's a good two hours' drive from Inverness, and over four from Thurso. An hour's tuition on the motorway before heading back north would make for a five or nine hour lesson. I don't know about you, but we'd need to take out a new mortgage on the house.
Thankfully motorway driving for learners isn't compulsory – at least not yet. And the intention behind the drive (pun intended) is a good one – it's to increase safety on roads. While motorways are statistically the safest roads in the UK, the number of deaths on our roads is still too high. And according to Transport Secretary Chris Grayling, young drivers are more likely to be killed or seriously injured on Britain's roads than their over-25 counterparts, and lack of experience is an 'important factor'.
But buried in the Government report was the sobering statistic that 80% of young driver deaths occur on rural roads. Motorways are the safest roads in the UK, claiming 4% of deaths.  In a direct quote from the report, 'Narrow, sinuous roads with blind bends, dips and various distractions can and do prove to be fatal.' And that should be of concern to all of us who live in the north.
So while I applaud any measures taken to reduce road deaths – even one fatal car crash is one too many – more relevant would be specific lessons on how to drive safely on single track or single carriageway roads, with a focus on overtaking.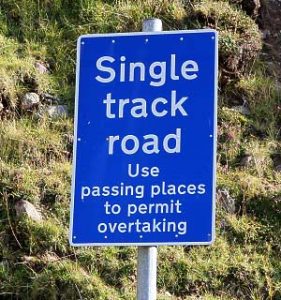 We have all been there, stuck behind a tractor, caravan or dawdling driver, with somewhere to be and a strong urge to overtake. Experience, knowledge of the road and a good understanding of the power under the bonnets of our cars will allow most of us to judge whether we have time to safely overtake, but young drivers won't always be able to make that judgement. Can any of us ever be 100% sure that our manoeuvres are safe? Often there's little idea of what might be coming round that bend up ahead – or at what speed it might be travelling.
With the Highlands and Moray being so successful in attr
acting tourists our roads are busier than ever. Who wouldn't want to experience the stunning vistas to be seen in a drive over the Lecht between Tomintoul and Strathdon? The views as you wind up and over the Bealach na Ba to Applecross are unbeatable on a clear day. And the popularity of the North Coast 500 speaks for itself. But the increased traffic, not only on the NC500, brings its own challenges – and more traffic must surely equate to more accidents.
Many continental drivers seem positively bewildered by passing places. I've lost count of the number of times we've driven to Achmelvich and seen cars dart across our path into the passing places on our side of the road, not realising how they are supposed to work – in spite of apparently clear signage. Passing places are often rendered unusable as they've been hijacked as parking places or picnic spots. All of this adds to frustration, and as the motorway signs still say, 'Frustration causes accidents'.
I am delighted that the government have our safety at heart, and I look forward to phase two of the measure – a campaign to promote safer driving on rural roads. I'm sure it would be welcome. I hope it would cut the number of deaths.
SUBSCRIBE to receive a weekly email with a link to my most recent column – just enter your email address in the wee widget on the left hand side of my home page.
This column first appeared in six SPP Group newspapers week ended 18th August 2017.