What did you want to be when you grew up? As a kid my dream job was to be a Blue Peter presenter. But I was just an ordinary girl growing up in an ordinary Scottish seaside town. I didn't imagine that such ordinariness could ever end up on the telly, so I kept my dreams to myself and bizarrely become a lawyer.
I was a square peg in a round hole, and after five years of ambulance chasing and divorces escaped into a freelance career of radio, event hosting and writing. I love what I do but I never achieved that goal – the Blue Peter ship has long since sailed.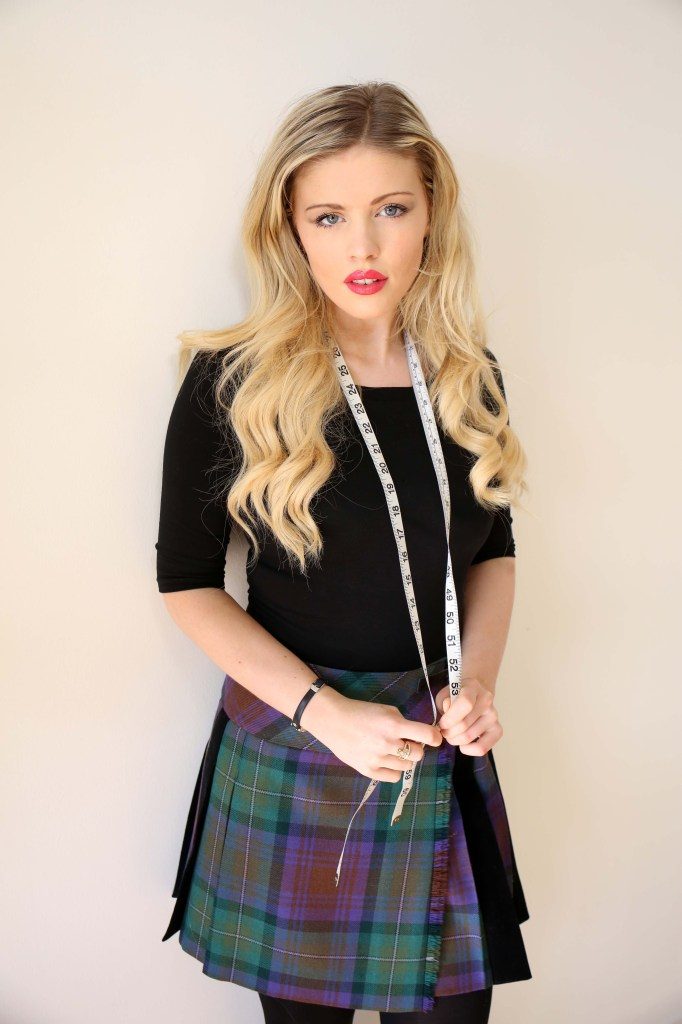 Whatever it was that held my ambition back didn't apply to Fortrose Academy former pupil, 25-year-old Siobhan Mackenzie. From the age of ten she knew she wanted to be a fashion designer and started saving up to buy a sewing machine. She bought her first one at 13.
At Fortrose, fashion and textiles wasn't on the syllabus, but with the help of Home Economics teacher Mrs Johanssen, Siobhan passed her Higher and was accepted to study Fashion Design and Production in Glasgow.
Just five days after graduating with a first-class honours' degree Siobhan incorporated her business with a £5000 loan from The Prince's Trust. She was just 21. Four years on she has achieved her school yearbook promise of becoming an 'International Fashion Brand', with her unique, contemporary twist on Highland Dress. I caught up with her in Inverness just before Christmas – she is back living in The Black Isle.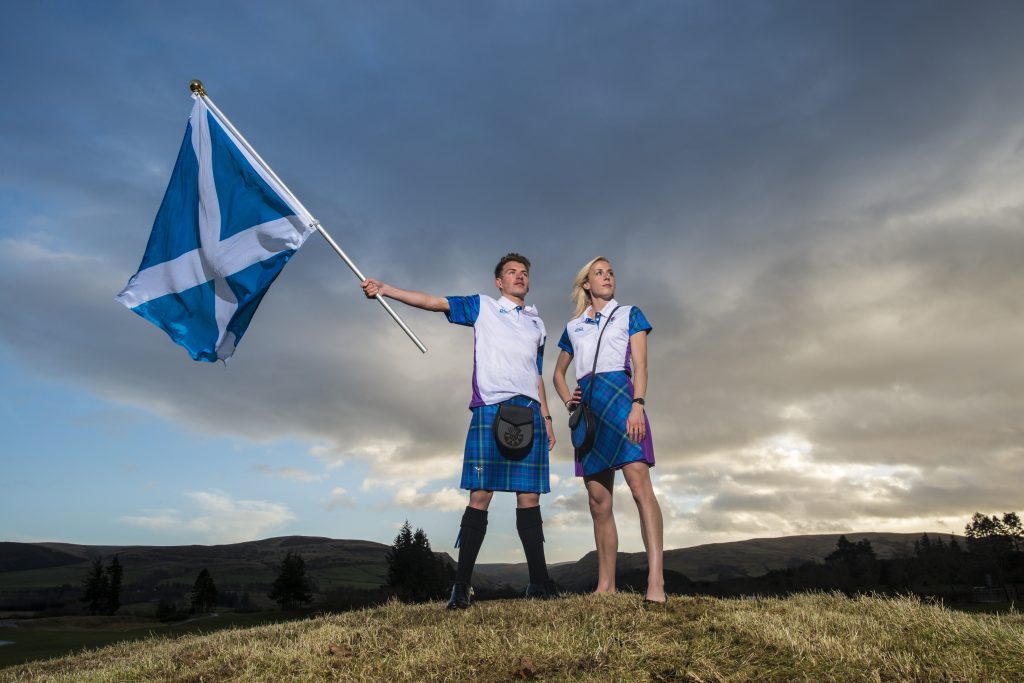 Siobhan Mackenzie is truly a worldwide brand; she is one of only two Scottish designers to be stocked in Bergdorf Goodman, the most prestigious department store in New York. She designed Team Scotland's outfits for the Gold Coast Commonwealth Games last year – kilts that were seen by over 1.5 billion people worldwide, and she has teamed up with Barbour and Caorunn Gin, top quality brands that match her ethos.
Retailing at around £450 a Siobhan Mackenzie kilt isn't cheap, but creating throwaway fashion isn't what she is aiming for. Using only the best quality Scottish textiles, and with a highly skilled Scottish production team working to keep up with demand, she is also doing her bit to keep skilled manufacturing jobs in Scotland.
It might be easy to dismiss Siobhan's success as luck, but nothing could be further from the truth. As a teenager she struggled with her health. Recurring stomach problems saw her in and out of hospital; her attendance at school during vital exam years, was just 38%. Yet the more she was told she would never pass her exams and the more she was advised to set her sights below university level, the more determined she was to succeed.
Her university course was no walk in the park. It taught every aspect of fashion from design and pattern construction to sewing and textile production. Days were long – from 6.30am to 9pm in the sewing room, and evenings and weekends writing essays. Wanting her graduate collection to reflect her Highland heritage, she secured herself an internship in her final year at a kilt manufacturer, her rational being that you can't reinvent something as iconic as a kilt without first understanding how to properly put one together.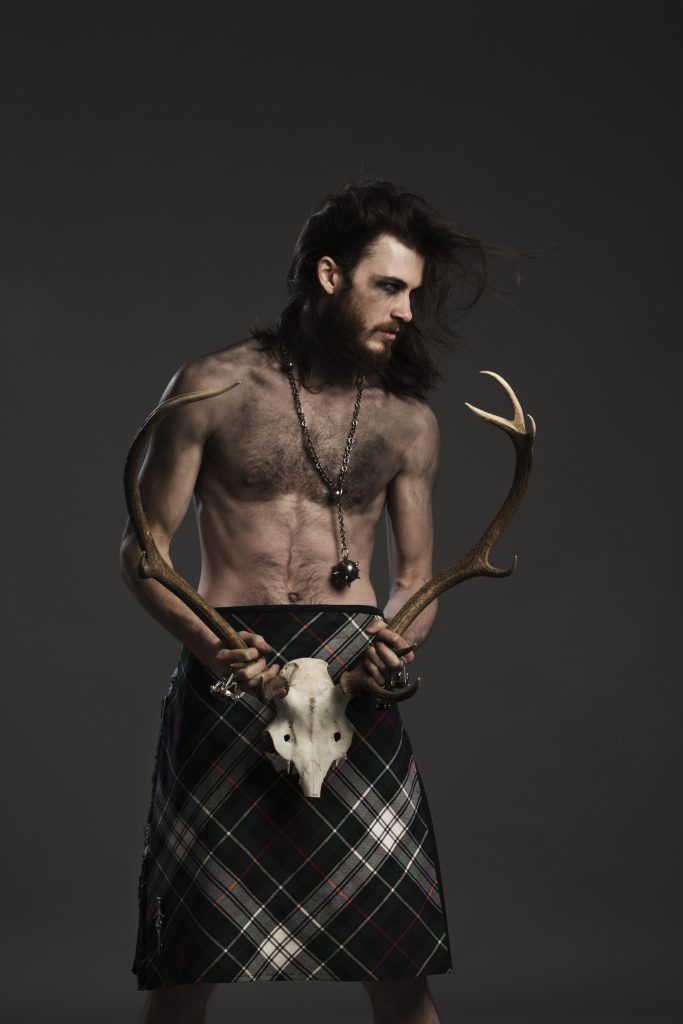 The reaction to Siobhan's Graduate Collection was phenomenal, with people asking where they could buy her designs. So, she bit the bullet and established her business, turning down a dream internship from Alexander McQueen to do so.
Where did she get the confidence and determination, I asked her?
"It's just something that's in me," she said, adding "I have always believed in myself and my dreams, and I knew I could achieve it."
In this first week of the new year, when thoughts are turning to resolutions and fresh starts, why not be a bit more like Siobhan? Identify your goals and believe you can achieve them. Just a fraction of her work ethic would work wonders. I'm in. And to remind me to remain focused, I might just start saving for one of her kilts. Happy New Year!
This post first appeared in Seven Days, published by SPP and issued with The Inverness Courier, The Northern Scot and four other titles across the north of Scotland, week ended 4th January 2019.
To receive a link to this column every Saturday morning take a few seconds to enter your email address into the widget here. There's no cost, no spam, no hassle – and no hard feelings if you change your mind and unsubscribe at any time :)