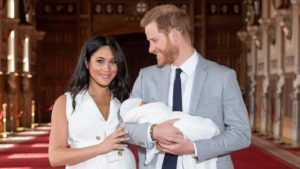 I can't say my life will be any different now that Harry and Meghan have renounced their HRH titles and withdrawn from royal life, pledging to repay the £2.4million of taxpayers' money for the renovations of Frogmore Cottage. I'm no Royalist – I had to turn to Google to check what they had called their baby* – but nor am I a passionate Republican. My attitude generally hovers around 'mild ambivalence' on the royalty barometer, although it depends on which member of the family we're talking about, and what they've been up to. Andrew's behaviour has been appalling and is unforgivable.
I feel sorry for The Queen; in fact, I feel sorry for most of them. And I think it's time for us to back off and let them live their lives with a little less scrutiny. Although the way things have been recently, it won't be long before another drama strikes and they'll be headline news again.
My two encounters with Princess Anne
My two brushes with royalty have been minor and fleeting, and both with Princess Anne. In the 70s our Brownie Pack ran a burger stall at the Drumtochty Highland Games and there was great excitement when a royal aide bought one (50p) for the Princess. I may have spread the margarine on the bun, or perhaps I squirted on the ketchup, but the odds on each of those having happened are about 33-1. It was a busy little stall that day, and no-one can be sure exactly which little girl did what. But collectively, we were ecstatic. The 2nd Stonehaven Brownies (Tuesday pack) had sold a burger to a real princess.
My second meeting with Princess Anne was at the 2014 opening of the AGB Centre at Moray College UHI, where she spent so long talking to the centre's digital health companies, college students and visiting school pupils that there was no time for the planned lunch with local dignitaries. Princess Anne was chatty, knowledgeable and kind, but still hungry. She took a sandwich from the canteen and ate it on the way to her next engagement. Had I known I could have rustled up another burger…
We really only know them through the media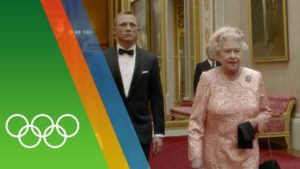 Other than that, and like most of us, I've only experienced our royal family through the eyes of the media; weddings, Diana's funeral and all three series of The Crown on the telly, Helen Mirren in the cinema as The Queen, and that fabulous helicopter/007 stunt for the opening ceremony of the 2012 Olympics. Of course, there was Andrew's car-crash Emily Maitlis interview for Newsnight, and I watched Meghan Markle in the first three series of Suits too. Reality and fiction are often blurred.
But the more I see, the sorrier I feel for them all. The Queen didn't choose her life of public service with its intense scrutiny, yet she gets out of bed every morning and does her duty. Granted, she gets to live in fancy palaces with staff and untold riches, and travels the world in luxury, enjoying every material comfort. But would you swap places with her? Never to be allowed to express an opinion and always on show? I wouldn't have her job in a lucky bag.
Harry is – frankly – spare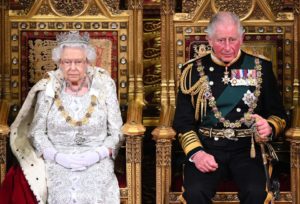 Charles' situation is no better. He's been waiting all his adult life for his purpose to kick in. William is in no better position than his Dad is… and Harry? Well, now that William's kids have leapfrogged him on the list to wear the crown, Harry is spare. So, Harry should be allowed to please himself.
Harry was twelve when his Mum died hounded by paparazzi. He forged himself a military career, met a girl, fell in love and they married and had a baby. But a royal life doesn't suit them – he (and we) can see the same hounding happening all over again. So, they have made a joint decision to stand on their own, stepping back from royal duties and moving for part of the year to Canada.
Wouldn't you escape that if you could?
What's the big deal? Sooner or later in most families someone will move abroad, and most families haven't been hounded by the tabloid press and on social media the way that the Sussexes have been. They live amid constant rumours and allegations, litigation and threats. Wouldn't you escape that environment if you could?
The Royal family is big enough without them. Charles has long said he'll reform it once he wears the crown, slimming it down to something more akin to the Dutch Royal family, where even the king piloted regular flights for KLM till 2017. Harry and Meghan are just getting that ball rolling. Let them be and wish them luck.
*Archie. They called their baby Archie.
To receive my posts every week, just pop your email address into the widget here. No cost, no spam, no ads, no sales pitch, no hassle… I promise.
Any thoughts/feedback? For that or anything else, contact me here.