The disruption and chaos caused by 'The Beast from the East' was widely reported, and with a thaw having set in, councils, businesses and The Scottish Government are left counting the cost of the some of the worst weather the country has seen in over a decade. But rather than leaving us with just a financial headache, has the storm given food for thought?
For once the weather map seemed to be upside down, with central and southern Scotland seeing the brunt of the snow, ice and windy conditions. And while temperatures were low in the north, barely a flake of the white-stuff fell in Inverness.
So where was I in the middle of all of this; safely at home in the Highlands? No. Booked to host a conference during Lanarkshire Business Week I was stuck in the eye of the red zone – first in East Kilbride, and then in Edinburgh.
Having noticed the weather warnings, I drove to the central belt a day early. My plan had been to meet the organisers on Wednesday before hosting on Thursday, but I feared 'The Beast' might mean I couldn't get through. So I booked myself an extra night in the hotel and set off with a flask and shovel in the car.
The drive down the A9 was glorious and I suspected I had overreacted. But the following morning there was nothing but white. And then the call came. With the forecast looking horrendous the organisers had decided to cancel the conference.
There are worse places to get stuck than a four-star hotel, and it was tempting to head for the spa, but I figured I could make it to Edinburgh before the storm fully kicked in. I would stay with Mr Marr. Luck was on my side; I joined the M8 just as a gritter was passing and I tucked in behind it all the way to the capital.
Once in the flat I checked the fridge. Mr Marr hadn't been expecting me, but there were eggs, a packet of bacon and a few apples I recognised from my previous visit. And there was wine. That would do.
On Thursday the capital was eerily quiet. There were no busses or trains, all schools were closed, and Humza Yousaf was pleading with people to stay off the roads. But we needed supplies, so I pulled on my wellies and my bobble hat.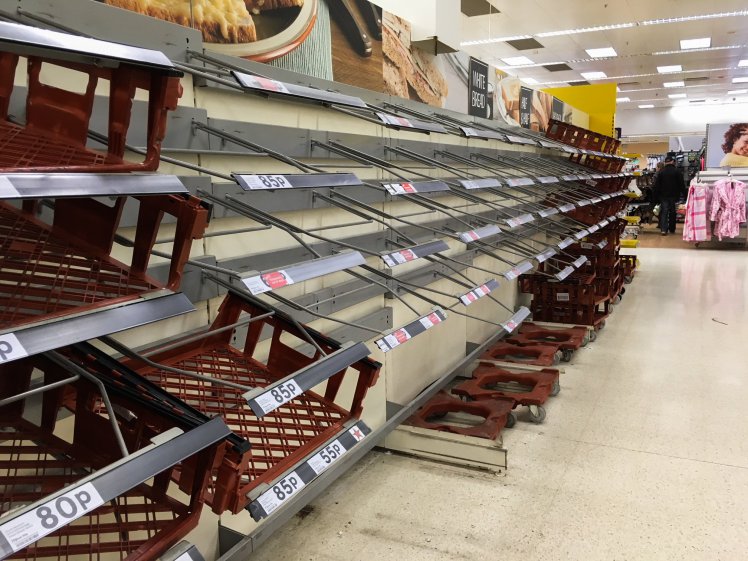 Wading through the snow I was surprised to see that the bank was closed. The cheese shop, coffee shop and next-door bistro were all shut too, as were the chippy and the pizza place. Sainsbury's, however, was heaving. Lots of red-faced capital dwellers in ski-gear were jostling for the last few items on the shelves; mainly crisps, chocolate and tins of tomatoes. Waitrose was closed. I guessed I might have some luck in M&S, but it wasn't looking promising. No milk, bread, fruit, veg or ready-meals, but plenty of Easter eggs and onions. I bent down to check the back of an apparently empty fridge and spied a missed packet of two rump steaks. With garlic butter and frozen peas, that was a meal. On my way to the check-out people asked, incredulous, where I had found them, and acquisitively, whether I really needed them…
From Wednesday to Saturday there was no milk in the city, and no bread or fresh food in supermarkets. And in spite of the Highlands and Moray avoiding the worst of 'the Beast', supplies to north supermarkets began to dwindle too as lorries from central depots were delayed.
This wasn't exactly the Siege of Leningrad, but a few days of bad weather has underlined how fragile our food supply chains are. The more we rely on supermarkets, who transport mass-produced food around the country in massive quantities from central depots, the more vulnerable we are to things going wrong. It's hard to imagine supermarket shelves ever running dry, but the exceptional circumstances of last week show us that they can – and do – empty in less than 24 hours.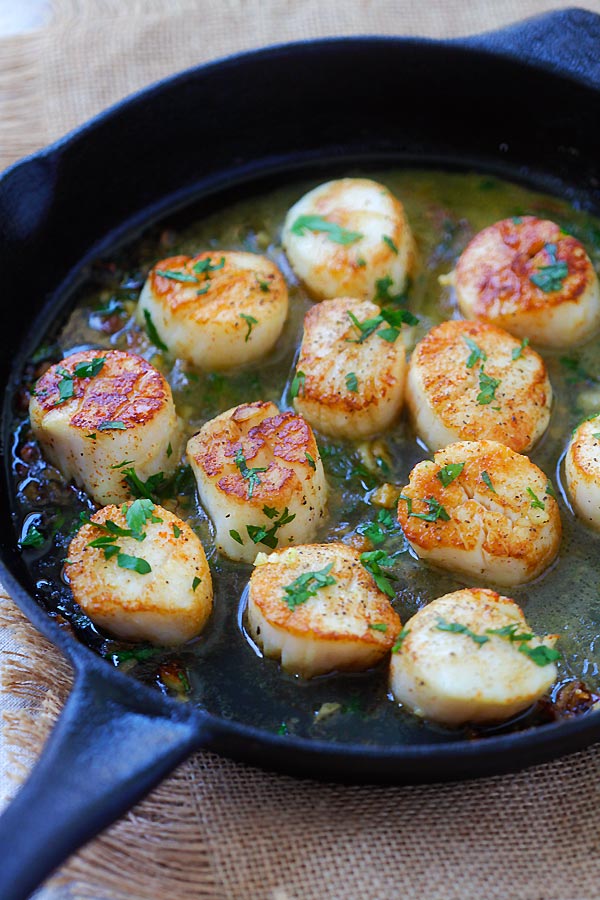 We didn't go hungry, and to suggest anything close to that would be wildly dramatic. But the shortages did make me question some of my shopping habits. Maybe it's time to start getting a veg box delivered again, and time to sign up to – and start using – our local Food Assemblies. The only foodie delivery that did make it through last week was a local one from Fishbox. Of course, I was stuck in Edinburgh, but my neighbours tell me the scallops were delicious!
Brownies flying high
With all the foraging for supplies last week I nearly missed this lovely story from Girlguiding UK.
I was a very enthusiastic Brownie and had badges sewn down both arms of my uniform; badges for collecting things and swimming and being a hostess to camping. But what would I have given for the opportunity to earn a Pilot's badge?
Research suggests girls and boys decide by the ages of between five and seven what gender-appropriate roles are and that has the potential to shape their future ideas about careers. The Pilot's badge, and others to be launched this summer, will help to dispel the myth that there are such things as boys' jobs and girls' jobs.
I'm wondering where I sign up. And will anyone notice that my age 7 Brownie uniform is 40+ years too small?
SUBSCRIBE to receive a weekly email with a link to my most recent column – just enter your email address in the  widget on my home page. Unsubscribe at any time – no dire consequences, I promise ;)
Feel free to share and to contact me with your comments/feedback.
This column first appeared in six SPP Group newspapers week ended 9th March 2018.