The Highlands are missing a tourism trick. Yes, we do great things with Nessie. North Coast 500 is phenomenally successful, and our landscape and scenery are – in my biased opinion – second to none. But who is catering for Outlander fans?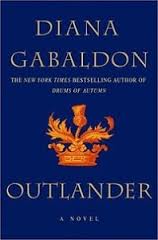 It's hard to describe a multi-million dollar publishing phenomenon in just a couple of sentences, but let me try. Claire Randall is an English nurse recently back from serving in the Second World War, who comes to Inverness on a second honeymoon with her husband Frank. One morning Claire takes a walk and 'falls' through a split in a standing stone, landing in the Highlands of the 1740s, as Highlanders find themselves divided in the run up to the Battle of Culloden. Claire knows her history and knows the battle is coming. She can't get back to Frank and the 20th century, and is forced into marriage with the dashing Highland warrior, Jamie Fraser. Jamie calls her his 'Sassenach', his Outlander.
If you are reading this and sneering about romantic fiction based on time travel, let me assure you that Outlander is huge. It could – and should – be big business for the area. With only eight of Diana Gabaldon's meticulously researched novels in her series of ten published, and only three of the books filmed for TV so far, this is only going to grow. Amongst US fans in particular the interest in the Highlands is very real. If we fail to do our homework about the series, and fail to cater for those who want to walk in the footsteps of their fictional historical heroes, who lived, loved and died in battle near Inverness, we are in danger of losing out.
And we might already be losing out. Outlander fans from abroad, searching online for ideas for where to come, are finding the VisitScotland map of the film locations for the spin-off TV series. Instead of directing fans to Inverness and Culloden, the area where the real historic events happened and into which the fiction is woven, it is sending them to Fife and the central belt.
Admittedly it's not totally straightforward. When Diana Gabaldon wrote the first book in the series she had never been to Scotland. Locations Craigh na Dun and Castle Leoch were figments of her imagination. But there's no mistaking that the Jacobite uprisings, with a backdrop of Highland castles and scenery, were her inspiration.
Outlander fans are arriving in the Highlands, eager to follow in the footsteps of their beloved characters, and to immerse themselves in the history of the times.  But apart from Culloden Battlefield and one or two independent tours which are popping up, what is there here to welcome the Outlander tourist? Very little it seems, beyond a dedicated fan-weekend in Aviemore in May. What a pity if you happen to arrive on one of the other 362 days of the year.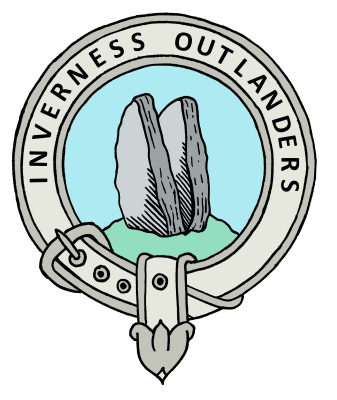 But there is Inverness Outlanders. They are a small group of passionate fans, who reach out to other fans from across the globe in their spare time. They have set up a brilliant online resource and extend a warm welcome to tourists arriving from abroad.
I went to meet the Inverness Outlanders. I wasn't sure quite what to expect, but of the eight or nine women sitting in a city centre hotel, talking and laughing over huge cups of tea, only one was Scottish. The rest, they proudly told me, were Sassenachs. Several had moved to Inverness purely because of the books (the first was published in 1991) – one from Canada, another (via Bristol) from Arkansas and a third from The Netherlands.
Between them they operate a fantastically detailed website and share their experiences of visiting the actual Highland locations of actual 18th century history – as described in the books – with their thousands of Twitter followers worldwide (@InverOutlanders).
They have been instrumental in arranging for forensic anthropologist Professor Sue Black to exhume and examine the remains of Lord Lovat from Kirkhill's Wardlaw Mausoleum – he's the 'Old Fox' of the Jacobite revolution and Jamie's grandfather in the books. They raised money through their online community to help keep a valuable relic of the Battle of Culloden – a blunderbuss – in the Highlands. Their aim is not for Inverness to become 'Outlander Town' but for their part of the Highlands to better celebrate the history on its doorstep, and for local businesses to properly provide for the tourists who come.
One example is the silver ring that many of the group wear – an intricate band carved with thistles. It is a replica of Claire's wedding band, but was made not by a Highland silversmith, but by an Edinburgh jeweller. And the first 'Lallybroch' shop is about to open – named after the Highland estate Jamie grew up on – not in the Highlands, but in Culross in Fife, where scenes for the TV series were filmed.
Inverness Outlanders came together because of a shared love of the books, and now share a passion about the history of 18th century Scotland. And although the books brought them together, friendship keeps them together.  They provide information to travelling Outlander fans. They even welcome them into their homes.
But they can only do so much. Unless we Highlanders all rise up and embrace the Outlander phenomenon, we are liable to miss the boat.
This column first appeared in six SPP Group newspapers week ended 3rd March 2017.
It's good to share – feel free to spread the word!