D-Day 75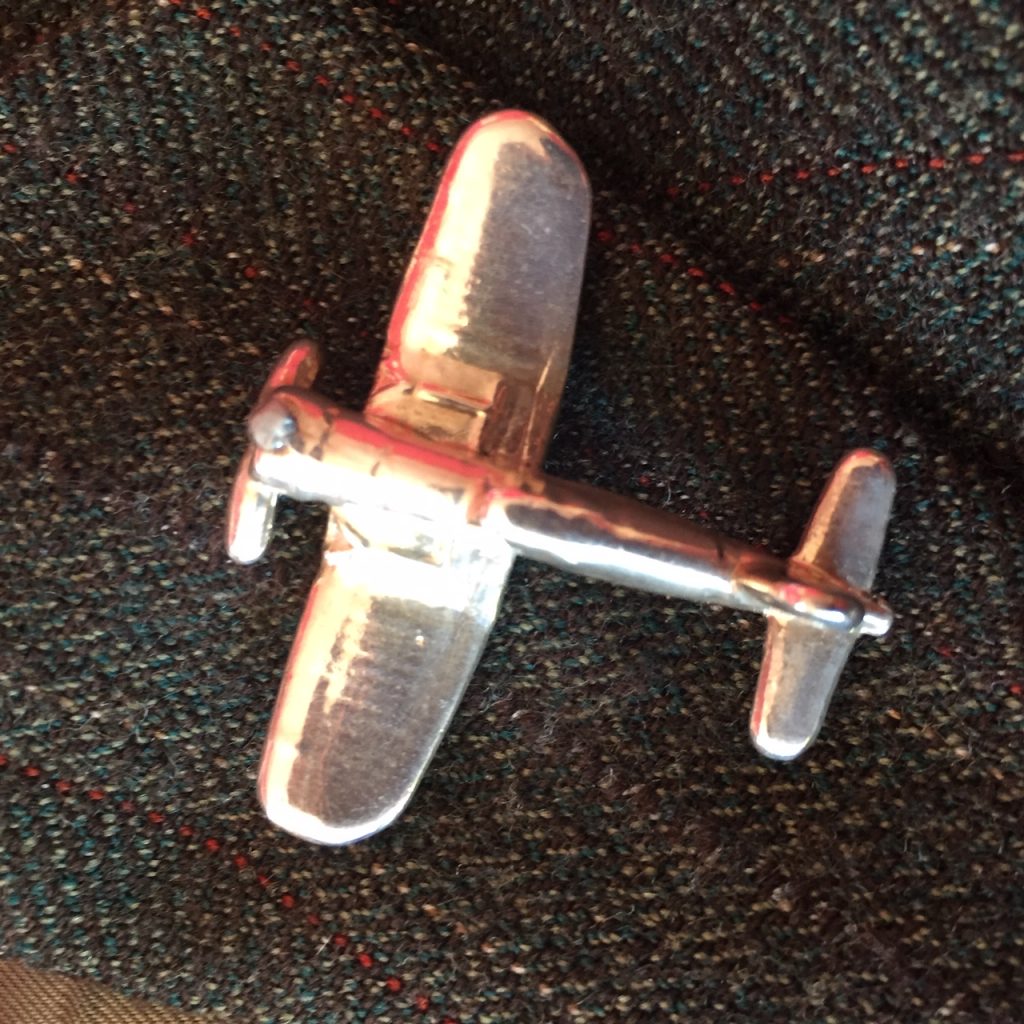 I have a small silver brooch in the shape of a Spitfire – I received it from a friend in the 90s and happened to pin it to my jacket last Thursday morning. As I stood at reception in Inverness's Kingsmills Hotel, a member of staff commented on its appropriateness for the date – 6th June. I hadn't meant to wear it as a commemoration of the 75th anniversary of the D-Day landings, but it clearly struck the right note.
Watching the TV footage, it was hard not to be moved by the old, grainy black and white images of the landings on those five Normandy beaches in June 1944. I studied the young faces in the beach-bound boats, knowing that of the 156,000 allied forces who landed that day, over 22,000 died that summer, along with thousands of German soldiers and French civilians. Some of the allied soldiers drowned before they even reached the beaches. For many it was both their first and last day of active service.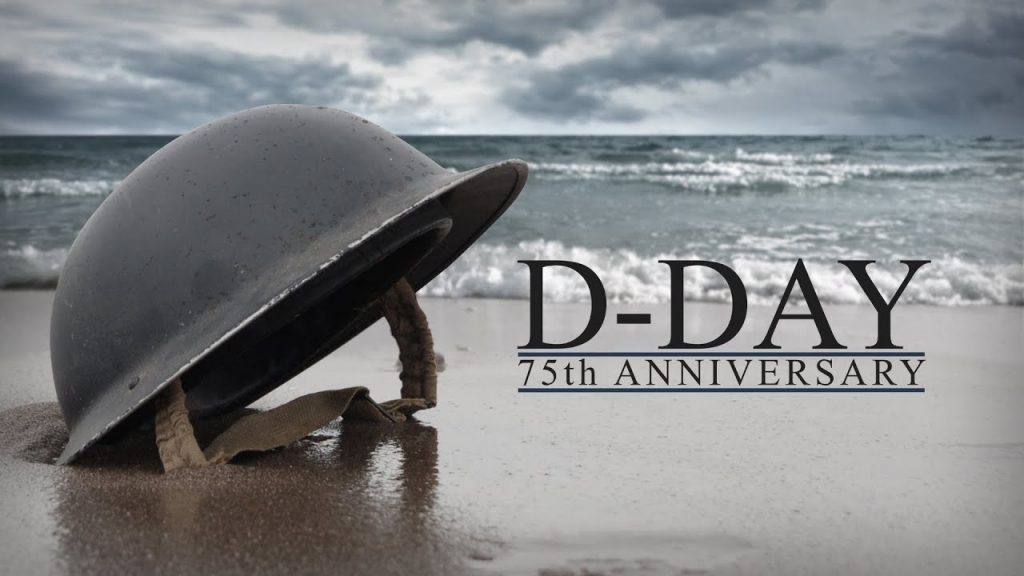 Even more moving was the sight of the old soldiers, all in their 90s, who had travelled to France to be part of the commemorations. Two had parachuted in to join the commemorations, just as they had parachuted into France 75 years ago. Many were frail and shed tears – little wonder. Others stood or sat proudly, campaign medals on their chests, their thoughts clearly with lost friends and comrades, and of horrors witnessed. 6th June 1944 was a turning point in the war, and without the sacrifices that so many made, history could have taken a very different turn.
They died on those beaches so our kids could play on them
We took our daughters to Normandy when they were little – just six and eight. They were too young to get the significance of the museums and memorials we visited, or to fully understand that each of the headstones in Bayeux Cemetery represents a dead soldier. Many of those soldiers who died were younger than they are now. Our girls saw the miles and miles of golden sand and wanted to dig holes and build sand-castles, but the images of the bombings and bodies and barbed-wire from the museums we had visited were too fresh in my mind. Looking back, I can see that my reticence was misplaced. Men died on those beaches, so our children could have the freedom to play there.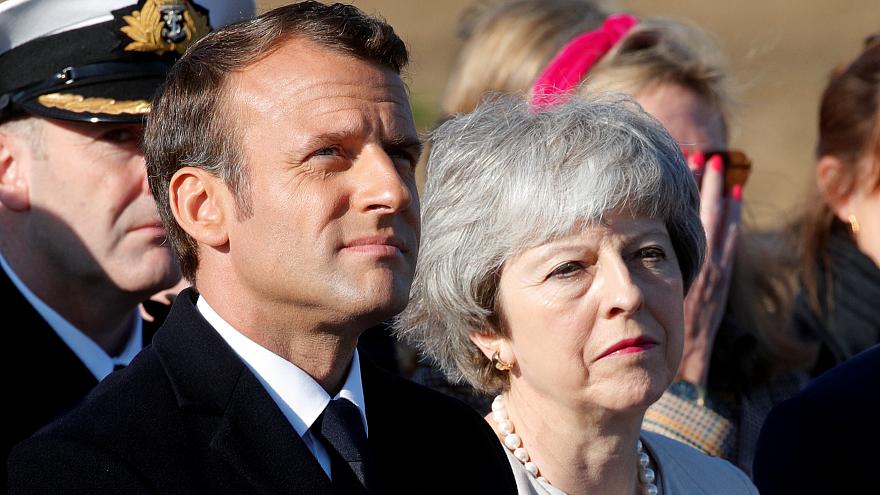 The D-Day commemorations have brought our place in Europe into focus. Today – for now – we are part of a united Europe. Seeing the world's leaders stand shoulder to shoulder last week to honour the sacrifices that were made to achieve the peace we now enjoy, was powerful. Over the two days of celebrations, all spoke convincingly of the debt of gratitude we owe that generation. All, from our dignified Queen to the enigma that is Donald Trump, thanked the assembled veterans for having left us with a better world.
But happens after these D-Day 75 commemorations? When everyone gets back to their own parts of Europe, what then? May will step down, and a new Conservative leader will rip the United Kingdom out of Europe. Merkel has announced she will step down too. Right wing nationalist parties are gaining ground across Europe. French President Emanuel Macron, in one speech to veterans, said, "Leaders may come and go but their achievements remain. The force of our friendship will outlast current events." I hope he is right.
Naked attraction
I was part of last week's 'Tuesday Review' team on Radio Scotland. That meant I got to see the first two episodes of Killing Eve and the new series of Charlie Brooker's Black Mirror ahead of time. It's all excellent – the Black Mirror episode 'Smithereens' with Andrew Scott is exceptionally good, and worryingly close to the nail.
Another part of my brief was to review the work of a Scottish artist at Edinburgh's Gallery of Modern Art. While there I wandered around the rest of the gallery and stumbled upon some nudity.
Now, it's not unusual to find nudity in galleries, but this was 'live' nudity, and part of an exhibit. A heavily tattooed 'youth' (as described in the gallery notes) was sitting stark naked and stock still on the back of an uncomfortable looking park bench, staring into a small fire.
I have no idea the meaning attached to this work of 'art' but it was certainly memorable. And from what I can remember (a startling amount, actually) the youth was decidedly attractive.
But I know you'll not want to be as shocked by it as I was. So, just so you can avoid him, he'll be there – naked – 1-2pm Thursday till Sunday every week till September. You're welcome.
Like this? For more, just once a week, subscribe here. No cost, no spam, no ads, no hassle.
Did you love it? Feel free to share it – maybe others will love it too…
Want to give me your feedback? For that or anything else, contact me here.