I was in Edinburgh last week to host the 2017 Investing Women Ambition and Growth Conference. It was a tremendous couple of days, and the entrepreneurs who had signed up – both men and women – were treated to a variety of keynote speeches, workshops and 1-2-1 sessions with professional advisers and potential investors.
Part of my role at the conference was hosting the finals of the conference's 'AccelerateHer' Competition, which saw six Scottish companies pitching to a panel of judges to try and a place on a week-long trade mission to California. The north of Scotland was very well represented, and Heather McDonald, the CEO of Nairn based WooHa Brewery, was successful. The mission should help her expand her plans to export Scottish-brewed beer to the USA. If you've not already heard of WooHa, then take note. They are soon to expand into new brewing premises in Moray which are larger than those of Aberdeenshire's massively successful BrewDog.
The evening saw us sit down to a 'posh frocks and hair up' dinner and awards ceremony, at which our guest speaker was Her Majesty, Queen Kate Adie of the BBC. Due to arrive off a train in Edinburgh at 3pm, her plans were thwarted by a spot of rail trouble just north of Grantham. A call came through from her agent saying 'there's nothing we can do – she won't make it.' But having survived bullet fire in Sarajevo and being 'hustled' by three Chinese State policemen as she was trying to get audio out of Tiananmen Square during the 1989 massacre, a little overhead line damage on the East Coast Rail Line wasn't going to slow her down.
She arrived, six hours late, hungry, but unruffled, and gave the most tremendously funny, inspiring and moving speech. She spoke of an Albanian woman left homeless after an earthquake, who tried to share her family's single egg and one small potato with Kate and her camera crew. She spoke of stealing a vehicle to get her crew and equipment to safety while under enemy fire in Bosnia…only to arrive in a town centre and discover three sheep in the back of the getaway van. And she expressed her frustration that in spite of the strides women have made towards equality in the 100 years since the start of the First World War, people still ask her what it is like 'to be a woman' working in a war zone.
Kate Adie spoke passionately and eloquently about her experiences as a reporter, mainly about her work during times of world conflict. We laughed when her sister had asked 'what do you do all day' because she had only been on the Nine O'clock News for a minute and 43 seconds, and we were sobered when she told us of all the wounds she had received as a result of gunfire or shrapnel.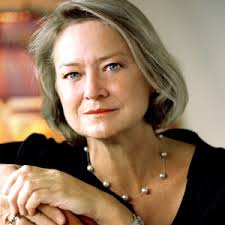 And then there were questions; including one wondering what keeps her awake at night.
'Nothing' was the sharp response, 'nothing'.
'But how do you process the horrors you have witnessed?'
And the answer was to talk.
'Every night, no matter where we were in the world, no matter what we had witnessed, no matter how late it was, we gathered together. We tried to get some hot food into everyone – that wasn't always possible in the circumstances, but hot food always helps. And we tried to find alcohol – no matter what kind or colour, the stronger the better. And then we talked, and we talked more, and we shared, and we got it all out into the open – everything we had seen, or heard, or were feeling. And only after everyone had said all they had to say….only then did we go to sleep. And none of us had nightmares, not then, and not now.'
Some of the entrepreneurs who attended the conference will have left with business cards, business contacts and business advice, but nothing as important as this single nugget of advice for life.
So don't bottle it up. If something is bothering you, get together with friends, family or colleagues, have something to eat and drink, and talk out your troubles. If it's good enough for Kate Adie, it's good enough for the rest of us.
Indyref2 – can we negotiate with the English Rugby Team?
I'm writing this on Monday afternoon, not long after Nicola Sturgeon's announcement that she will be seeking permission to run a second independence referendum.
I find myself back among the ranks of the undecided. In September 2014 I voted 'Yes', with one of the main reasons being that David Cameron was then muttering about an EU Referendum, and I figured I would rather be part of an independent Scotland in Europe than part of a UK which was outside. You'd perhaps expect me to be even more decidedly in the 'Yes' camp than before, but I'm biding my time.
Few others are quite so circumspect. My social media timelines are already full of vitriol – on both sides – and I am bracing myself for another 18 months of polarisation and name-calling. But there has been one unexpected reaction – and that from several friends south of the border.
'Can we come and stay with you?' they are asking. 'What are house prices like in Inverness?'
Canada saw a rise in immigration queries from Americans after Trump was elected – should we expect a similar reaction from south of Hadrian's Wall? Maybe we could negotiate a deal whereby they send their best rugby players first…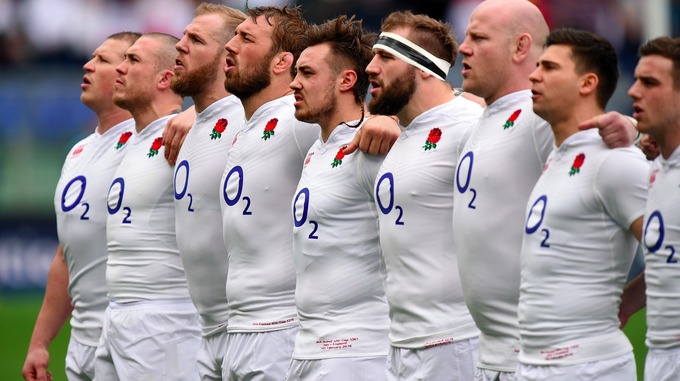 SUBSCRIBE to receive a weekly email with a link to my most recent column – just enter your email address in the wee widget onthe left hand side of my home page.
This column first appeared in six SPP Group newspapers week ended 17th March 2017.