Twenty Years On
There are some things we are unlikely ever to forget. And depending on our ages, they'll be different things for each of us.
I was too young to remember the moon landings, but I remember being in a static caravan near Achmelvich Beach when I heard that Elvis had died. I was on my way to a winter job in Switzerland when flight Pan Am 103 fell out of the sky over Lockerbie. And I was a student in Edinburgh when LiveAid was on – a crowd of us watched it together in my flat.
But none of these is as vivid in my memory as watching live TV footage from New York as the second plane crash into the Twin Towers.
We watched in disbelief…
We had been at a wedding the day before – a midweek affair in Dunkeld Cathedral, and the wedding of a friend I've known since we were tiny. It was a joyous, raucous occasion, a smashing together of Scottish and Aussie cultures. We had dinner sitting next to a couple from New York. We heard a few days later that the first plane flew into the same floor of the tower that housed his firm's offices. If he'd not been at the wedding, he would have been at his desk. Goosebumps.
While we'd been at the wedding, a friend had looked after our girls, who were then just three and four. We arrived at her house to pick them up just as her phone rang, telling her to switch on the telly. As the kids ran about in the garden, unsupervised and oblivious, we watched in disbelief as the scenes in New York unfolded. We watched as figures ran from the buildings, bewildered. We watched firefighters filing to get in, in the hope of saving lives. We watched as tiny, indistinct figures could be seen jumping. What must have gone through their minds before they jumped and as they fell?
Twenty years ago
It seems unimaginable that those events took place 20 years ago this week. I remember going on air the following morning; MFR's usual blend of pop music and entertaining nonsense seemed deeply inappropriate, so we killed the chat and let the music do the talking. Over those next few days Train's 'Drops of Jupiter' was on heavy rotation. Hearing it now takes me straight back to that time.
With planes grounded worldwide, and the death toll rising, terror attacks were no longer mere threats. But what I remember most strongly, away from the politics, America's promises of retaliation, and widespread fear, was hearing recordings of the phone messages sent by those in the hi-jacked planes and from the burning buildings, to those that they loved.
20 years on, do we live in a safer world? Ask me in another 20 years' time. In the meantime, focus on the good stuff. The messages of love, the hope, the rescuers and the lives saved.
Speaking of Suicide Prevention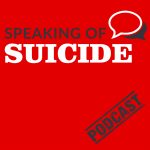 A few weeks ago, I wrote about a new podcast series, created in association with Mikeysline, called Speaking of Suicide. It's a tough but an important listen. The episodes explore suicide from different perspectives; from those left behind, from those who changed their minds. Each episode overflows with raw emotion, with despair, with sadness and with hope. And each episode shares tips and advice from Mikeysline Councillor Shona MacPherson. It's ok not to be ok, and there are people to turn to for help.
I'm telling you this again because this Friday, 10th September, is Suicide Prevention Day. Mikeysline is a grassroots Highland charity that supports people who are in crisis. You can call or text them for support or drop in to one of their centres to chat to trained staff and volunteers. Please, to mark the day, support them to support others, if you can.
Outlander hub – new life for Old High?
As reported last week, The Old High Church in Inverness is likely to be put on the market. There is understandable concern that this historic building, the site of Jacobite executions (you can still see the bullet holes) should be preserved.
It's an important site, not just as a church or to historians, but to fans of Diana Gabaldon's world-popular Outlander series. So, here's an idea. Inverness needs a focal point and exhibition space for the thousands of Outlander fans who visit every year. Where better than there? Outlander Army crowdfunding might help preserve the building for centuries to come.
This column is published by Highland News and Media in six of their newspapers across the north of Scotland. If you can, please support print media and the future of independent  journalism by buying a paper, and/or subscribing online. 
If you'd like to receive this by email every week, sign up! It's completely free, with no spam, ads or other undesirables. Just pop your email address into the widget on my home page here.
Feedback and comments are welcome, as are your stories/ideas for future pieces.